by Jennifer Brown Banks
RESIDENCY
Despite the crime,
Despite the grit and grime,
Despite the rhetoric
Challenging his citizenship,
Let the records show
For all the nation to know,
For future generations
And history's preservation,
That the 1st Black President lived here,
The home of Home Run Inn Pizza,
Buildings tall enough to kiss God,
Brutal winters,
And…
by James A. Rose
Writer's block is a figment of our imaginations.
There is no shortage of ideas. The source of the writer's creative frustrations is the same source of nearly every person's perceived hindrance in all walks of life. It's fear. Fear of failure, being rejected, being laughed at, heckled by…
The Chicago Writers Association proudly announces its 5th Annual CWA Book of the Year Award contest!
The contest is open to all books published (Date of First Publication) from July 1, 2014 through June 30, 2015. We will be awarding books in the categories of Traditionally Published and Non-Traditionally Published…
Since its launch in 2009, the CWA Speakers Bureau continues its run as one of the literary organization's marquee offerings. Speakers have reported steady success in securing event bookings, earning money, and selling books, while event programmers have called the CWA Speakers Bureau Menu an invaluable resource. In August, the…
The feature presentation of the 4th Annual Writers Block Party, to be held 1 – 4 PM Saturday, Sept. 19 at the Gail Borden Public Library in Elgin, will be a Skype interview and panel discussion on the topic "Scripting Your Story."
David Congalton, the writer of "Authors Anonymous," a…
Join the Chicago Writers Association and the Illinois Woman's Press Association for a FREE networking event Saturday, July 11, 6:00-9:30 p.m., at Pizzeria Serio, 1708 W. Belmont, Ave., Chicago. Mix and mingle with new friends and professional contacts, while learning new tricks of the trade from seasoned publishing successes. Cash…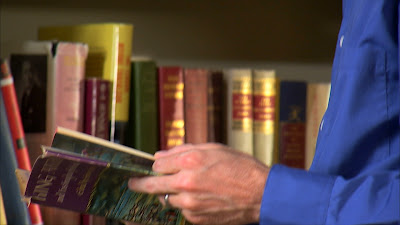 Though Chicago's weather may not reflect it, spring has sprung. And there's no better time to embrace the beauty of the season and our senses' awakening, than to celebrate it along with a little poetry.
After all, "Roses are red. Violets are blue."
April is officially designated as…
For the second consecutive year, the Chicago Writers Association will have its own tent at the Chicago Tribune Printers Row Lit Fest on June 6-7, 2015. We will have 48 authors participating in what is considered to be the Midwest's largest outdoor literary festival. Here is the complete lineup…
Registration now open to CWA members!
For the second consecutive year, the Chicago Writers Association has applied for a full tent at the Chicago Tribune Printers Row Lit Fest. We invite our member authors and book sellers to join us under the tent. As we did last year, we are…