Congratulations to CWA's 2014 Book Award Finalists!
Fourteen books by Chicagoland authors have been named as finalists in the Chicago Writers Association's 2014Book of the Year Awards.
The finalists will compete for four awards to be presented at 7 p.m. Saturday, Jan. 24 at The Book Cellar, 4736-38 Lincoln Ave., in Chicago's Lincoln Square.
The awards, divided into four categories (traditionally and non-traditionally published fiction and non-fiction), were…
More than 30 CWA authors are expected to attend the In Print Book Fair on Saturday, October 25, at the Mendelssohn Performing Arts Center in Rockford, Illinois.
The book fair begins at 11:00 and runs until 4:00.
Everyone is invited to attend! The book fair will also have a…
By: Marcie Hill
Promoting Yourself as a Writer/Author
On Saturday, August 16, 2014, Chicago Writers Association (CWA) and its Rockford affiliate, In Print, co-sponsored the 3rd Annual Writers Block Party at the Gail Borden Public Library in Elgin, Illinois. Five panelists, Dan Burns, Libby Fischer Hellman, Marcie Hill, Dana…
The Chicago Writers Association proudly unveils the 2014-15 Speakers Bureau, featuring a diverse collection of 71 programs – 42 of which are being offered for the first time – by some our most accomplished members. "Since its debut in 2009, the CWA Speakers Bureau has rapidly become one of the…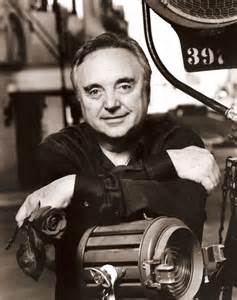 A Note to Aspiring Novelists
by The War of the Roses Author, Warren Adler
You've spent months, perhaps years, composing your novel. You've read and reread it hundreds of times. You've rethought it, rewritten it, and revised it, changed characters, dialogue and plot lines. Writing your novel is the most important thing in your life. It has absorbed your attention, almost exclusively. Both your…
"Write Right, Write Now," sponsored by Books Ink, at 1835 W. 103rd Street, Chicago, is open to writers of all levels and genres. Established to help writers to increase their skills and their bottom line, sessions will be held on Saturdays throughout the summer.
Workshop topics…
Since its launch in 2009, the CWA Speakers Bureau has cemented itself as one of the organization's marquee offerings. Speakers have reported steady success in securing event bookings, earning money, and selling books. Event programmers, meanwhile, have increasingly told us that the CWA Speakers Bureau Menu serves a helpful resource…
by Jennifer Brown Banks
Don't believe what you've been told. You know: the well-intentioned, widely circulated advice that contends that you should never compare yourself to other writers. Hogwash. This kind of recommendation can stunt your creative growth, limit your horizons, and cause complacency.
In fact, I just read one of these…
The Chicago Writers Association proudly announces its 4th Annual CWA Book of the Year Award contest!
The contest is open to all books published (Date of First Publication) from July 1, 2013 through June 30, 2014. We will be awarding books in the categories of Traditionally Published and…
Join the Chicago Writers Association and the Illinois Woman's Press Association for a FREE networking event Thursday, July 31, 6:30-8:30 p.m., at Cavanaugh's, 53 W. Jackson, Chicago. Mix and mingle with new friends and professional contacts, while learning new tricks of the trade from seasoned publishing successes.…