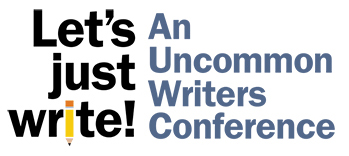 It is CWA's goal to provide inspiration, support and encouragement to writers of all ages, all skill levels, all ethnicities and all financial situations. To that end, we will be awarding six full scholarships to the conference: two to students, two to educators and two to others who might not have the means to attend.
Six people have won a full-registration scholarship to CWA's Let's Just Write! An Uncommon Writers Conference on March 10 – 11, 2018.
(Scholarship does not include travel, lodging or the Saturday dinner.)
Congratulations to the following winners!
STUDENTS SCHOLARSHIPS
Sidney Thompson, Columbia College
Liz Stevens Herrera, Northeastern Illinois University
EDUCATOR SCHOLARSHIPS
Kathleen Williams
Stephanie Gates
OTHERS
Hyten Davidson
Susan Van Dusen
Winners will receive their tickets by email. We look forward to meeting you at the conference!