They're also energizing and fun!
If you want to energize your writing, if you need a new perspective on your work, if you want to connect with other writers, if you want to hear other writers' experiences...go to a writers conference. When it's over you will be exhausted, but your writing will have new energy, you'll have new ideas, you'll have learned a thing or two, or dozen, and you'll have made new friends.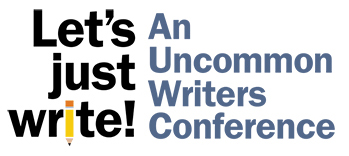 If you're a writer at any level, find a writers conference and go!
And it just so happens Chicago Writers Association's Let's Just Write! An Uncommon Writers Conference is coming up on March 16-17, 2019 and you can REGISTER HERE.
You'll thank us later!
Here's a great article on how to rock that writers conference when you get there, by John Vorhaus