2023 CWA Writer's Educational Series
Learn about what it takes to publish a book—from writing your story to how to handle your fears of becoming a published author.
Registration is now open. Sessions range from complimentary to $20 per session. Registration is required for all. Paid sessions are $15 for members and $20 for non-members. Become a member today.
---
---
Series sessions
February 11, 2023
"You Have an Idea for a Book—Now What?" with Kristin Oakley and Laurie Scheer
Is your book idea fiction, nonfiction, a specific genre? Which is the best genre path to take for your story? In addition to helping you discover the best path, we'll discuss whether you're a plotter, pantser, or both, give you tips on how to deal with procrastination, set goals, and conquer writer's block, and include exercises to inspire you to write your book.
Registration is closed for this event. | Read a blog post on this topic.
April 15, 2023
"Creating Unforgettable Characters" with Kristin Oakley (Free Event)
What makes a character unforgettable? In this workshop, we'll examine some remarkable characters in literature and then run through a series of exercises to explore your protagonist's physical and psychological attributes, strengths, weaknesses (including the fatal flaw), desires, and overriding goal.
Registration is closed for this event.
June 10, 2023
"Story Structure and Editing" with Tim Storm
What is the basic structure of your story (of any story) and how can an editor help you discover it? What does an editor do and when do you need to hire one?
September 23, 2023
"What Makes a Successful Website for Authors" with Celeste Anton of Dandelion Web Marketing
The importance of having an author website and how it can help you market your book.
November 11, 2023
"Fear of Success and How to Overcome It" with Laurie Scheer (Free Event)
You've worked hard on your manuscript, short stories, poetry, all of your work and now it is time to share them with the world. Why do so many writers find themselves with so many questions and frozen at this point in their pathway to the publication journey?
In this session, we'll review what happens when you move your work out into the world including discussions regarding your author platform, querying, being part of the publishing marketplace, and more. This is the workshop that will calm your fears of being a published author.
---
Meet the presenters
Laurie Scheer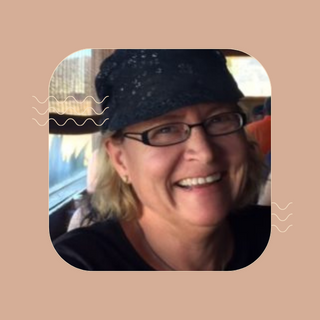 Often referred to as the Media Goddess, Laurie works with writers and is involved in every aspect of writing—from conception to production/publication. As a former vice president of programming for WE: Women's Entertainment, Laurie analyzed manuscripts and scripts as they entered the competitive media marketplace. As the Director of UW Madison's annual Writers' Institute, Laurie mentored hundreds of writers in person and online. Laurie is a professional speaker and sought-after academic. She has published two books and shares her 'pathway to publication' stories so writers won't make the same mistakes. Writers who work with Laurie know they are not only perfecting their craft but also understanding how to navigate the media industries. Laurie is a co-founder of New Nature Writers, an editor, and a writing coach.
---
Kristin Oakley
Kristin A. Oakley is the author of two award-winning suspense thrillers, Carpe Diem, Illinois and God on Mayhem Street. She teaches writing workshops, has critiqued manuscripts through the UW-Madison Division of Continuing Studies, and has helped writers hone their agent pitches at the Division's Writers' Institute. As a Chicago Writers Association board member, she was the managing editor of The Write City Magazine and The Write City Review and is now co-chairing the educational programming. Kristin is writing a soon-to-be released young adult thriller series called The Devil Particle Series. Additionally, she reviews books and writes about being a novelist in her bi-monthly newsletter available at kristinoakley.net.
---
Tim Storm
Tim Storm is an award-winning writer and teacher whose work has appeared in a number of journals and anthologies, including Black Warrior Review, Copper Nickel, Jellyfish Review, and Literary Hub. His passion for storytelling and its inner workings informs his teaching, editing, and mentoring. He runs an online writing school (stormwritingschool.com), which offers articles and courses geared toward helping writers hone their craft of engaging and moving stories.
---
Celeste Anton
Celeste Anton has been designing and marketing websites for over 20 years. As owner of Dandelion Web Marketing in Madison, she develops and manages digital marketing projects for businesses large and small. She especially enjoys helping writers get their platforms up and running so they can start connecting with their readers.