Bigger Than You: Three Things I (Re)Learned at #JustWrite2019
The Chicago Writers Association recently held their 2nd Annual Uncommon Writers Conference and I was thrilled before I got there. Three of my favorite writers were slated to present so I early-birded this event last year.
And it was worth every penny.
Whenever I attend a conference or set up at a book fair, I know my time was well spent when I walk away inspired to learn more about the craft and maaaaybe pop another book out of my head. Both happened at the CWA conference (#JustWrite2019) so I wanted to share some of those revelations with you:
Lesson One: Outthinking the Market is Impossible.
The conference opened with words from the awesome Ann Garvin. Her words entertain me, most notably from her USA Today bestseller I Like You Just Fine When You're Not Around. That morning, her words challenged me to gain everything I could from this experience. "Nobody's coming to rescue you," Garvin deadpanned to the audience. "Don't outthink the market. Publishing's not something you can outthink. It's bigger than you."
That just about stopped me in my tracks and the conference hadn't even started yet. I needed that lesson. Querying one novel while I try to push out another has been a juggling act, but as long as I focus on the art, the reward will come – even if it doesn't look the way I thought it should.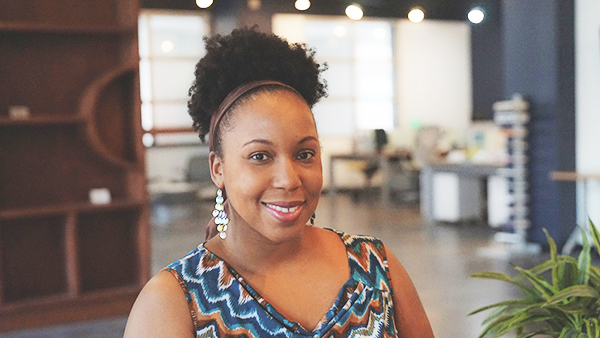 Eliza David is the contemporary romance author of eleven self-published novels. She was born and raised on the noisy south side of Chicago, but now lives in quiet Iowa City, one of the renowned Cities of Literature. A member of the Romance Writers of America (RWA), Eliza also maintains a local literary presence, serving on the Iowa City Public Library's Board of Trustees, moderating the romance writing group in the Writers' Rooms, and featured at the Iowa City Book Festival. Eliza is a blogger as well, having served as a contributing writer for Real Moms of Eastern Iowa, The Good Men Project, and Thirty on Tap. Her next project, Fanboy, was selected for mentorship by Pitch Wars and is out for query.