Over the past two years, I've been working towards turning my obsession with writing into a serious business.
During that time, I've developed several strategies and techniques that may benefit other writers, particularly new or emerging writers who haven't yet developed writing systems of their own. Are you eager to get serious about your writing business as well? You can use the following strategies together or separately to increase both your confidence and word count:
Strategy #1: Aim for 100 rejections a year
This strategy may sound counterintuitive, but it works for me on several levels.
Firstly, if you are sending a lot out into the world, each individual rejection hurts less than when you send off just one story at a time. Secondly, you learn to read submission guidelines carefully and to follow them; you haven't time to consider if the editors of each market will make an exception for your fine prose.
Thirdly, to send out a lot, you have to write a lot, so you are always working, working, working, with no time to sulk if a rejection wings its way into your emails.
With one hundred rejections as my goal, I work towards ten submissions a month, which means two or three submissions a week. Not everyone answers, so it works best to have more stories sent off than you need to achieve your goal. And, of course, you will have acceptances as well.
By not setting a goal for acceptances, you take some of the stress out of the process. A year where too many acceptances means you don't reach one hundred rejections will be a golden year!
Strategy #2: Keep a submissions diary
I keep a spreadsheet for each month of the year where I list my submissions listed, using the following headings to stay organized: Submission Date, Market, Title of Submission, Date of Response, and Response (Acceptance or Rejection).
I also have a column set aside for Notes, which is where I will put down the expected date of a reply, cut off dates for submissions, and anything else of importance. I find it easier to keep a monthly diary because I can see at a glance what is going on and how close I am with my aim of ten submissions.
You might prefer to keep a yearly diary, or a quarter-yearly one. But any diary will prevent you from sending out a story twice to the same market or sending it out while it is still under consideration elsewhere. In Australia, the diary is also proof that you are a career writer by the definition of our Australian Taxation Office.
Strategy #3: Aim to write a short story, scene, or chapter every week for a minimum of a year
This isn't as hard or daunting as it sounds. It doesn't have to be a long piece of writing. However, you must commit to completing one piece of work in a week, and it can be as small as 250 words or as long as 10,000 words (or more). The only way to become a writer is by writing. Oh, and don't forget about editing and polishing.
This has the benefit of supplying you with plenty of flash fiction and short stories for market. In a year, you might complete a novella or a novel. It gets you into the rhythm and habit of writing. If you write a new story a week, by the end of a year you have 52 new stories. Think about that! Even if you aren't a confident writer at the moment, 52 new stories will build up your skills and help you find your way as a writer.
And don't just work on one thing at a time, unless that is the only way you can work. By having a couple of story ideas on the go and a novel you are working towards completing, you have less chance of developing writer's block. If one piece has you flummoxed, you can go work on another.
Strategy #4: Don't get too obsessed with the first draft
One of my worst writing habits, one that I am still struggling with, is trying to write the perfect first draft. I want to edit! However, the most important thing with a first draft is getting the words down while they are still fresh and exciting. I remind myself that I can edit to my heart's content once the story is down.
You might not be a fusspot like me. In fact, I hope you're not and let those words slap down with ease. I might have to work at it, but once I am in the flow, I can get down to some real progress. It's been getting easier since I've been making myself write, even when I don't feel 'inspired'.
A first draft will be messy, even if you are a detailed plotter. Learn to live with it. Let your words surprise you. Now is the time to experiment. Encourage yourself to stretch your boundaries. Be brave and try new things. If they don't work out, you will still learn something.
Strategy #5: Get connected
Join a writing group, online or in your local community, or take charge and start one yourself.
Other writers will have skills and insights that will fill in the gaps in your own knowledge. They can introduce you to new markets; just don't forget to return the favour. Don't look down on the newbies, and don't put the experienced authors on a pedestal (one of my failings). Writers need the friendship and support of other writers.
I am a member of three online writing groups and a member of two groups run in my local community. Does that sound excessive? It isn't. The group that meets at the bookshop is for 'shop talk' once a month. The group that meets at the library is a critiquing group, where we take turns at beta-reading each other's work; that also meets once a month.
Each of the online groups is in a genre that I write, and I check in once a day. This isn't a huge commitment, and the rewards far outweigh the time and effort I put into attending these groups. I learn about new markets, about marketing, and about the craft and get excellent suggestions on how to improve my stories.
Never underestimate the power of friendship, either. Your writing groups will be a cheer squad when things are going well and a blanket of comfort when you feel all your writing life is a disaster. For that alone, it's worth joining at least one group.
Strategy #6: Editing is not a dirty word
I know a lot of writers who aren't big fans of editing (or editors). Whereas I see any and every suggestion as someone trying to help polish my prose, even if I don't agree with what they are saying. If you can't or won't do your own editing, be prepared to pay someone else handsomely to do it for you. See if you can exchange editing duties with a fellow writer. Join a critique group, as previously mentioned.
Don't skimp this part of the process. Nothing will kill a story faster than poor editing. Nobody in publishing has the time to edit your work if it is in the 'too hard' basket. No one will have any sympathy for you if you complain about constant rejections if you don't make the effort to polish your prose.
Strategy #7: Have Fun!
If you're not having fun, your readers won't either. End of story.
—
I have been using these submission strategies for over two years now. Over this time, I've seen a constant rise in my ratio of acceptances to rejections. Currently, I have a publisher interested in turning one of my short stories into a book. This combination of strategies is paying off for me, and I can see where they might work for other writers as well. Good luck!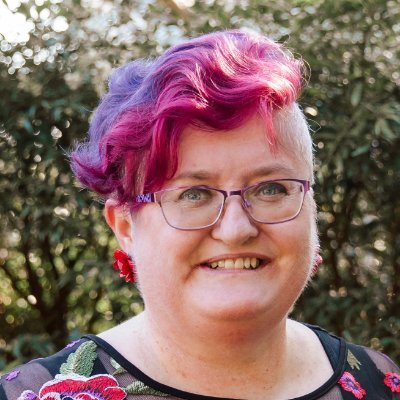 Lynne Lumsden Green has twin bachelor degrees in Science and the Arts, spent fifteen years as the Science Queen for HarperCollins Voyager Online, and has published fiction in various anthologies including Flashspec, Flashpec Two, Monsters Among Us, The Phantom Queen Awakes, EnVision, and The Fairy Riot. She also captains the Writing Race for the Australian Writers Marketplace on Facebook. You can learn more about Lynne's work on her website and on Twitter: @gammagirl62
Commenting is not available in this channel entry.