We're ready for an in-person writers conference. Are you?
NOTE: Proof of vaccination or a negative COVID-19 test within 48 hours of the first day of the conference will be required from all attendees, volunteers, presenters and book sellers. Masks optional.
Remember how fun Let's Just Write! An Uncommon Writers Conference was in 2018 and 2019? If you didn't attend you missed a wonderful, inclusive, supportive and educational time. And then came 2020, bringing with it a pandemic, so the 2020 conference had to be postponed for a year. And then another year.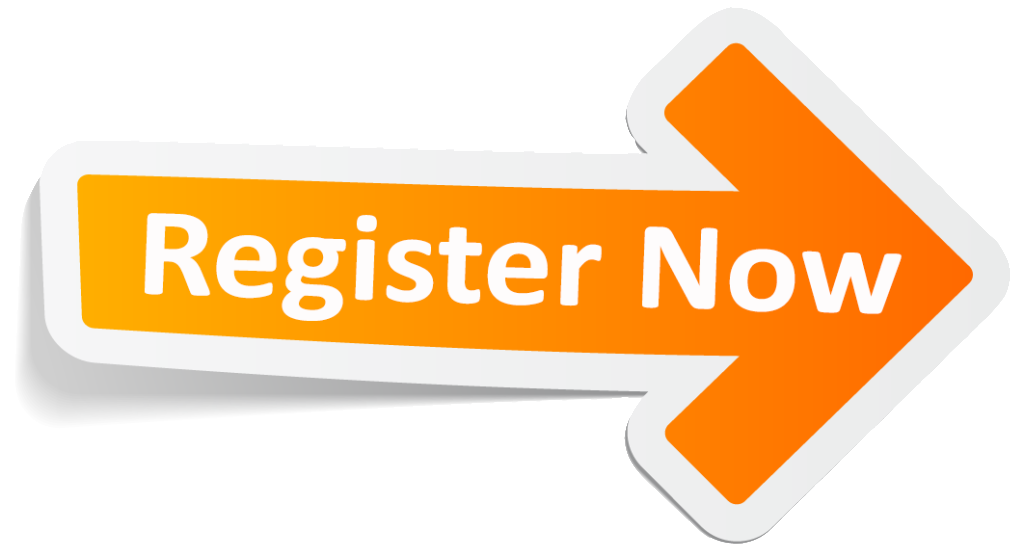 We're excited as we look forward to an IN-PERSON conference in just a few short months.
We hope you'll join us on March 19-20, 2022 for two days of panels, presentations, workshops and sessions; one-on-ones with presenters...and more; most meals including the Saturday banquet in the Tip Top Tap at the top of the Warwick Allerton Hotel.
If you're trying to decide whether or not to go, don't take our word for how fabulous it is, listen to past attendees, who are returning:
"I'm thrilled to attend for the third year running the uncommon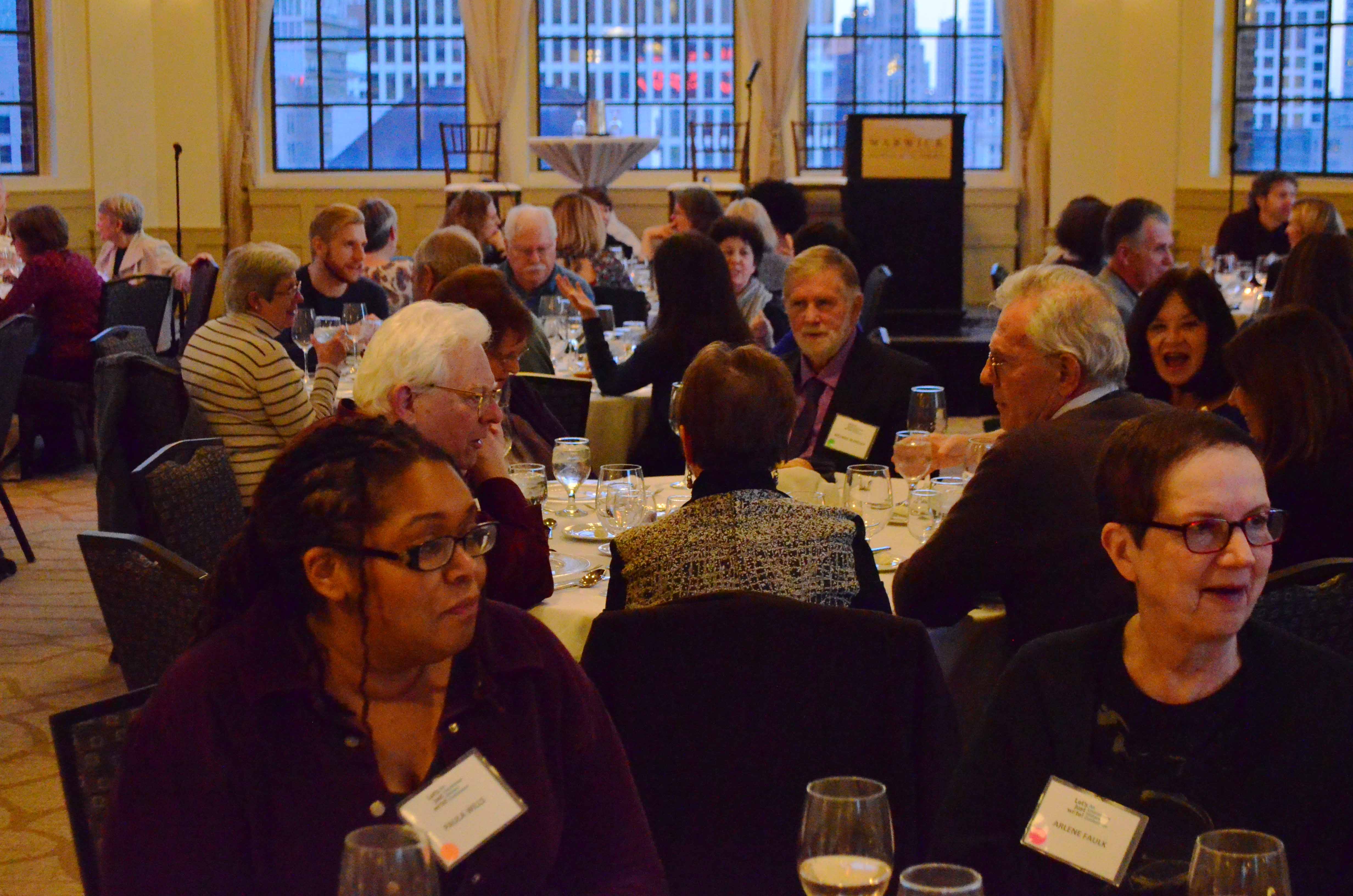 CWA conference with its stellar 2020 lineup of authors with international reputations. It's fitting that the setting for this unique gathering is high above Chicago in the historic Warwick Allerton Hotel."
Della Leavitt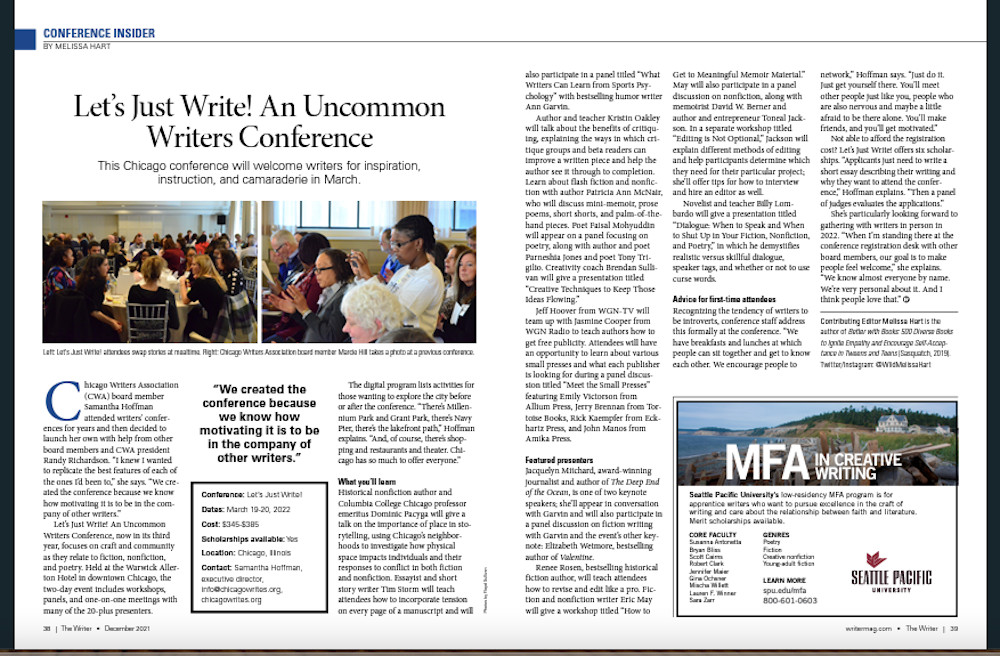 "I was at the inaugural conference two years ago and found it to be one of the most useful and enjoyable conferences I've attended. The sessions were highly practical, even on topics you may feel you've mastered. Above all it was intimate, open and non-intimidating. Even if you come alone and don't know anyone, you'll have a wonderful time and leave with new friends and contacts."
Rita Dragonette
Author of The Fourteenth of September
Visit our website to view the full conference schedule and to read more about our presenters.
See you there!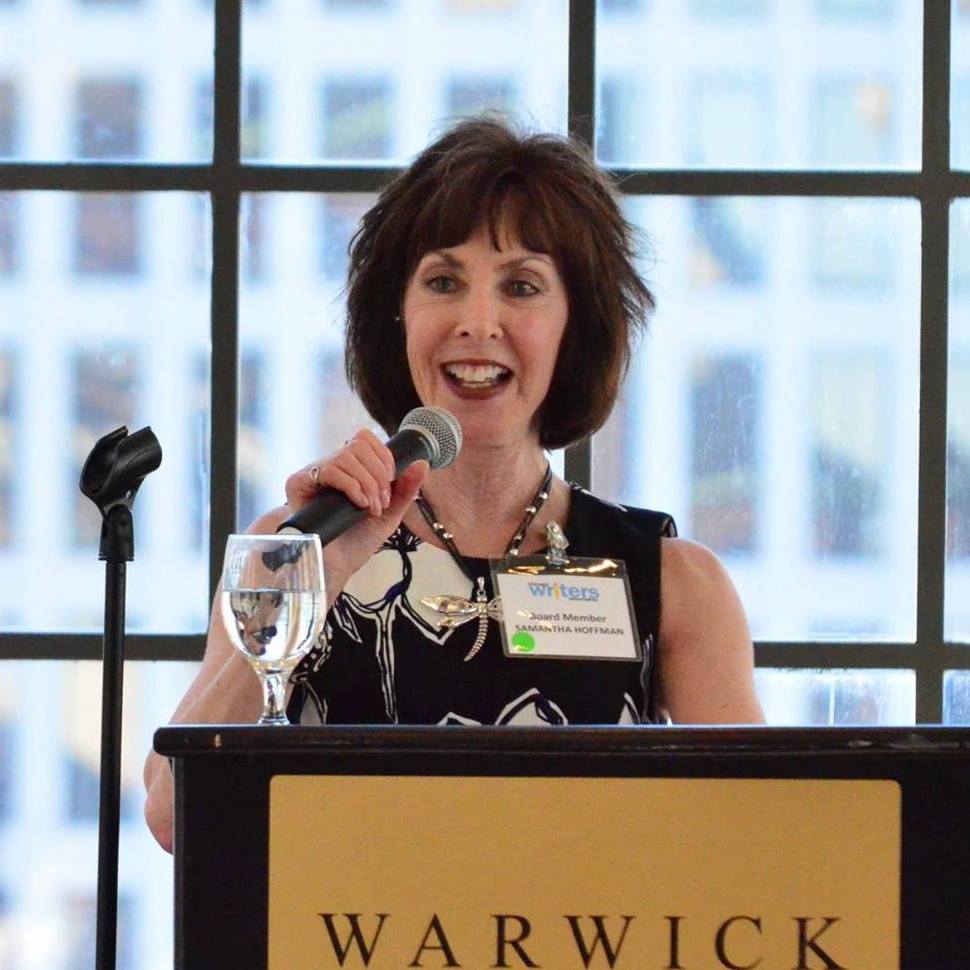 Writer, editor, artist, personal assistant, private chef, runner (8-time marathoner), film and theatre buff, traveler… Author of What More Could You Wish For (St. Martin's Press).
V.P. of the Chicago Writers Association, Executive Director of Let's Just Write! An Uncommon Writers Conference.
Visit me at www.samanthahoffman.com
Read my latest short story, Only One Syllable, published by Hypertext Magazine.
Commenting is not available in this channel entry.