Welcome to Part II of A Step-by-Step Guide to Launching a Book Without Losing Your Mind
If you missed Part I, check it out here.
My debut novel hits shelves TODAY!! Here's what I've been doing the past two months.
8 Weeks Before Launch
Look into book blog tours and if appropriate, sign up for one. Cost will vary, depending on the number of bookstagrammers and the length of time but expect to pay between $200-$500 for 12-30 participants. The tour organizer will handle all the details. All you'll do is mail out the ARC copies. The idea is that people on Instagram who write about books will introduce yours with a post and a review to their followers, expanding your reach and visibility.

Begin planning your launch party if you're having one. Want to hold it at a local bookstore? A café? A library? Reserve the date and the venue now and make a list of people you want to invite. Find someone who can help you handle details and perhaps serve as the M.C./Interviewer.

Continue to pitch media outlets, both national and regional, suggesting topics for discussion. Follow-up with those who previously expressed interest to nail down dates.

Continue interacting on social media, and ramp up mentions of your upcoming book. Move from one mention every 4-5 posts to one every 3 posts. Vary the content but get your book cover seen in as many places as you can.

Run your final pre-order campaign, whether that's on a GoodReads Giveaway, on Instagram, or through Facebook reader's groups. Give folks an incentive to pre-order through bookmarks, magnets, and other swag related to your book.

Make sure your street team and others with ARCS are writing and posting book reviews on GoodReads, BookBub, and social media. Remind them of the importance of early reviews.

Do a couple of personal videos or posts about you as an author. People who are considering buying your book want to get to know you. Offer them "behind the scenes" stories and insights. For example, what was your initial inspiration, who is your favorite character, what changed from your original manuscript?
4 Weeks Before Launch
If out-of-town bookstores are carrying your book, send them bookplates to use in their store.

Film an unboxing video when your finished copies arrive from the publisher. Readers love to see authors doing this – it's almost an Instagram tradition.

Brainstorm 2-3 passages you might share from your book if asked at appearances or during interviews. Vary the length and practice reading out loud to make sure you don't stumble over any phrasing.

Continue to promote both on social media and to your mailing list through newsletters. Be personable and authentic —these are your most loyal fans. Ask your street team to continue mentioning your book in their feeds. Make it easier for them by sending them pre-formatted graphics.

Create an events landing page on your website. Begin posting both online and in-person appearances so your fans can tune in and hear you chatting about your book.

Create a book club kit and solicit groups in your local vicinity to invite you to be a guest at their meetings.

Work on guest blogs that you've landed and submit them before the deadline. That way, if they need reworked, you'll have time to do this.

Finalize all the plans for your launch party and send out invites asking for RSVP's. Order whatever refreshments you'll need, line up a desk for selling and signing books, lock in the team members who will help and what each will be responsible for.

Check over your equipment for virtual events. Do you have a professional headset and microphone? Get comfortable with Zoom, Steamyard, and CrowdCast. Set up the place you'll use for interviews and make sure the background reflects your brand.
1 Week Before Launch
Promote, promote, promote. This is no time to be a shrinking violet. You have a new book coming out! Tell people about it every chance you get. Post pictures of your cover, re-post when others feature your book on their feed, post links for pre-ordering. Do anything and everything you can to get the word out.

Send gifts of gratitude to your publishing team and authors who endorsed you. Send thank-you emails to your street team.

Ideally, you'll have bookings this week on podcasts and blogs. Make sure to be prepared, be engaging, be authentic, and don't be afraid to ask people to buy your book when it releases. Mention where it is available, not only on-line but at local bookstores and through Bookshop.org or Indie Bound.

Keep a watch on social media and add mentions from bookbloggers to your stories, thanking the reviewers for their support.
Launch Day
Take the day off and celebrate! Spend time with loved ones and close friends. Yes, you'll want to check social media occasionally to thank everyone who is sending good wishes your way but take time to breathe, eat something decadent, relax in a warm bubble bath, get dressed up and go somewhere special. Pat yourself on the back for the long journey you've taken to get here.

Donate a copy of your book to a Little Free Library near your home.

Email your list of fans, letting them know today is pub day and your book is now available everywhere books are sold. Encourage both them and your street team to copy and paste their previous reviews to your Amazon site as soon as they can to help with algorithm placement.

Send an email to your agent, your publishing team, and your publicists, thanking them for their support along the way.
Day After Launch
Get busy writing your next book.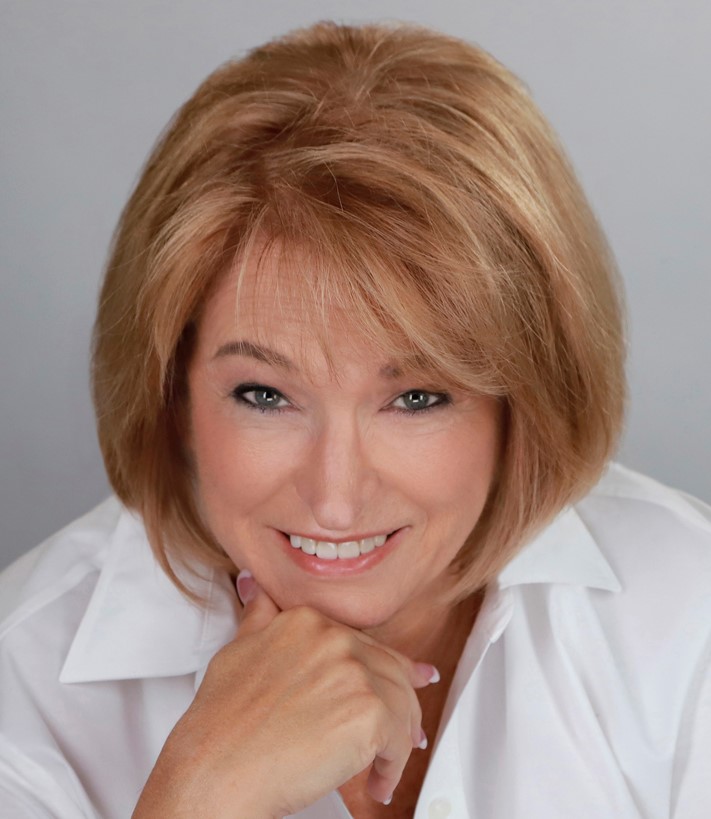 Maggie Smith's debut novel, Truth and Other Lies, was published by Ten16Press in March 2022. She's the host of the weekly podcast Hear Us Roar (available on Apple Podcasts, Spotify, and Google) where she interviews debut women's fiction authors about their novel and their path to publication. Her first-ever short story, The Devil You Know, appeared in the 2018 anthology False Faces and she's also a regular monthly blogger for Rocky Mountain Fiction Writers. A board member of the Chicago Writers Association, she serves as managing editor of the literary publication Write City Magazine. She makes her home in Milwaukee, Wisconsin.
Commenting is not available in this channel entry.