Congratulations to the winners of Chicago Writers Association's 2018 Book of the Year Awards. The awards ceremony will take place at The Book Cellar in Chicago's Lincoln Square on Saturday, January 19, 2019 at 7:00 pm.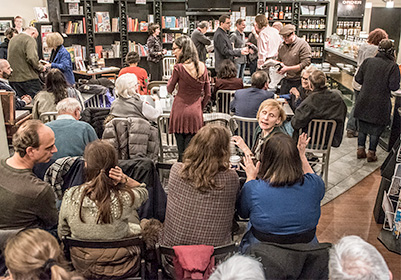 TRADITIONAL FICTION:
Poison Girls by Chery L. Reed
Honarable Mention: Sabrina by Nick Dmaso
TRADITIONAL NONFICTION:
Tinker to Evers to Chance by David Rapp
Honorable Mention: The Boys of Fairy Town by Jim Elledge

INDIE FICTION:
Chuckerman Makes a Movie by Francie Arenson Dickman
Honorable Mention: Safe Inside by Lee Kingsmill
INDIE NONFICTION:
Redlined: A Memoir of Race, Change, and Fractured Community in 1960s Chicago by Linda Gartz
We hope to see you there!