By guest blogger Bennett R. Coles

The bar for nonfiction book-cover design is much higher than that for most other genres. Unlike works of fiction, where the primary goal is to entertain a general audience, nonfiction books are much more serious in nature. Whether your goal is to help your audience at a personal level or in their business, your book will position you as an expert in their eyes.
Therefore, the quality of your book's presentation will have to meet a high standard: that's the natural expectation readers have from experts. Specifically, your book cover design is an area where you can't afford to cut corners by going for the lowest available cost from a gig website, because your professional reputation will be riding on your book.
This article will teach you five guiding principles of good nonfiction book-cover design so that you can have an educated discussion with your designer and understand their constraints in the choice of fonts, colors and other cover elements.
Principle 1: Use the Highest Resolution Images Allowed by the Printing Equipment
When it comes to nonfiction books, there's nothing that screams "amateurish" more than pixelated, blurred or otherwise low-quality images and photographs.
Advanced digital printing presses require files with high-resolution images — the fact that an image looks perfect on your computer screen doesn't mean it'll look good when printed.
Before acquiring or producing your images, make sure to check the specifications from both Amazon's Kindle Direct Publishing (KDP) and IngramSpark, the most popular on-demand printers for self-publishers.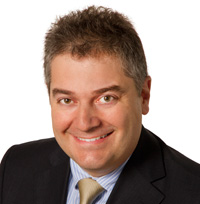 Bennett R. Coles is an award-winning author of six books published through Harper Collins and Titan Publishing Group (UK). He's also the publisher at Promontory Press and the founder of Cascadia Author Services, a boutique full-service firm that specializes in premium author services specifically designed for busy professionals.