2023 CWA Writer's Educational Series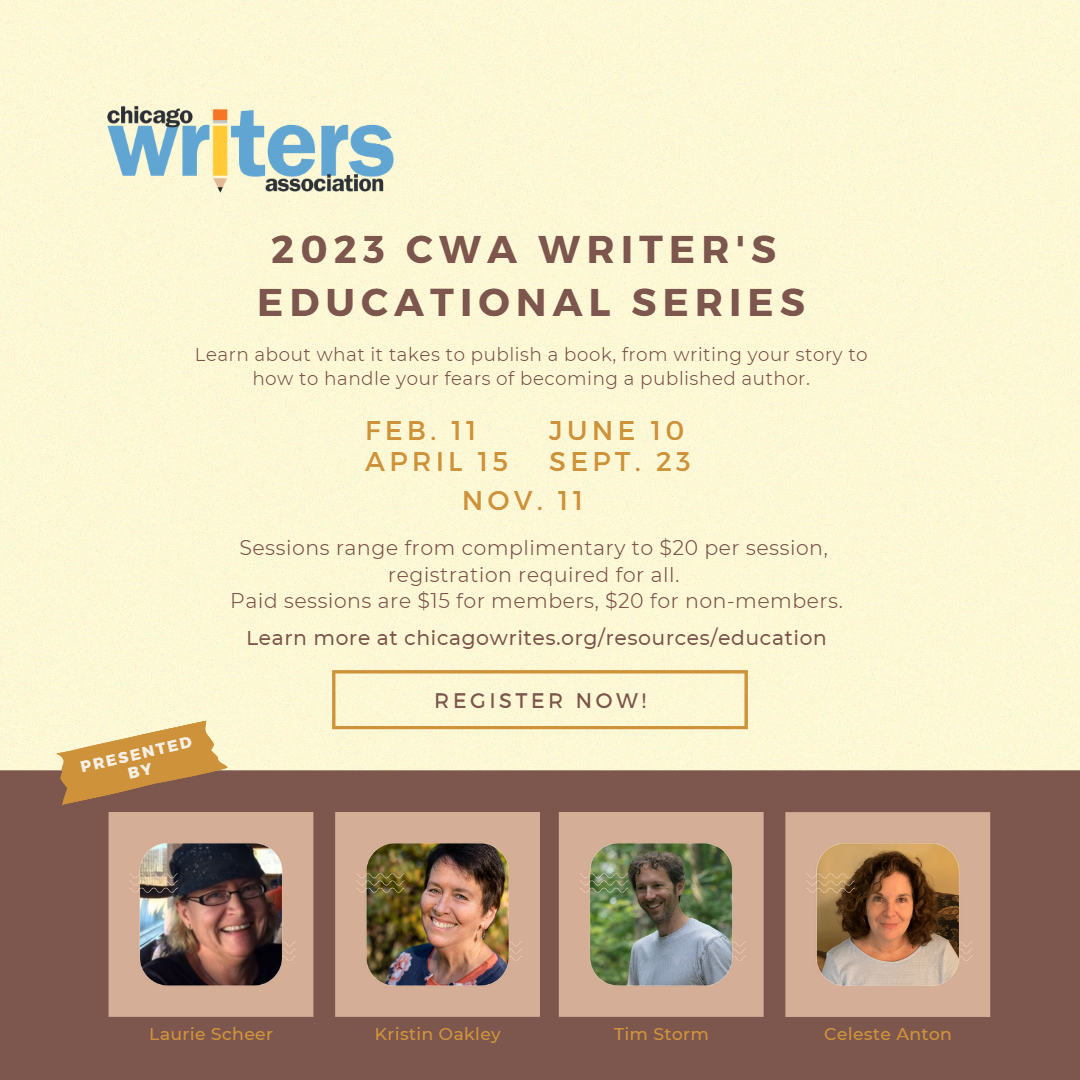 Learn about what it takes to publish a book—from writing your story to how to handle your fears of becoming a published author.
Registration is now open. Sessions range from complimentary to $20 per session. Registration is required for all. Paid sessions are $15 for members and $20 for non-members. Learn more about each session on the Education page.
February 11, 2023: "You Have an Idea for a Book—Now What?" with Kristin Oakley and Laurie Scheer
April 15, 2023: "Creating Unforgettable Characters" with Kristin Oakley (Free Event)
June 10, 2023: "Story Structure and Editing" with Tim Storm
September 23, 2023: "What Makes a Successful Website for Authors" with Celeste Anton of Dandelion Web Marketing
November 11, 2023: "Fear of Success and How to Overcome It" with Laurie Scheer (Free Event)