Annabel Candy went to see Ann Patchett speak in 2011 after reading State of Wonder. Ann Patchett is one of my favorite authors so when I came across Annabel's article I had to share it.
Incidentally, Ann Patchett blurbed Elizabeth Wetmore's book Valentine. That would be a dream come true for me. How did that happen for Beth? You'll find out if you're coming to Let's Just Write! An Uncommon Writers Conference this Saturday, March 19-20. She's our keynote speaker!
Meanwhile, Annabel took away 15 writing tips from that author event.
The Writing Tips
1. Don't have children
Ann knew from an early age that she wanted to be a writer and her mother supported her in that. Logically, because children are noisy and expensive Ann decided not to have children. Very wise. Now she has nine published books while I have three children, who eat their own body weight in food each week, and a permanent headache.
"I streamlined and simplified life so I could have the maximum amount of time for writing and that has made my life incredibly happy."
Please note, I'm also happy with my life, just interested in Ann's total focus on writing as compared to my focus which has been divided between family, travel and writing.
2. Choose a simple plot
Ann says there are only four or five plot structures in literature – State of Wonder's plot can be summed up as character b goes missing, character a goes to look for them.
3. Start writing
"Research is fun and writing is a drag" says Anne. So start the writing first. Do not procrastinate. Write the scene then do the research and correct yourself later. Otherwise you'll get too distracted to ever do any writing.
4. The relationships between the key characters come first. Setting takes second place.
In State of Wonder Ann wanted to write a book about an adult student reunited with the most important teacher of her life. The setting, the Amazon comes second to the relationship
5. Practice
Ann's novels shifts perspective fast from paragraph to paragraph and she says that comes from work and practice. It took her four books to master it and she still sets herself a goal of getting better.
6. Hang out with inspiring people
Ann wrote Truth and Beauty about her dear friend the writer Lucy Grealy.
"She was crazy smart, more fun than anyone else, a cultural spokesperson, needy, demanding, totally great."
7. It's okay to have emotions
When Lucy died Ann started writing a book about her.
Ann says that 10 days after a person you loved most died people start phoning and saying you sound better today.
After Lucy's death Ann gave herself "permission to opt out and write about Lucy" then everyone accepted her grief was now her work. Ann "took to bed and stayed with her grief for five months. I got through my grief at the pace I needed to and was left with the joy that was her life."
8. Have a laugh
Ann has a wry sense of humor. I liked it when she quoted the Dalai Lama:
"If you ever think you've achieved enlightenment go home and spend a weekend with your parents."
Read Annabel's entire article HERE.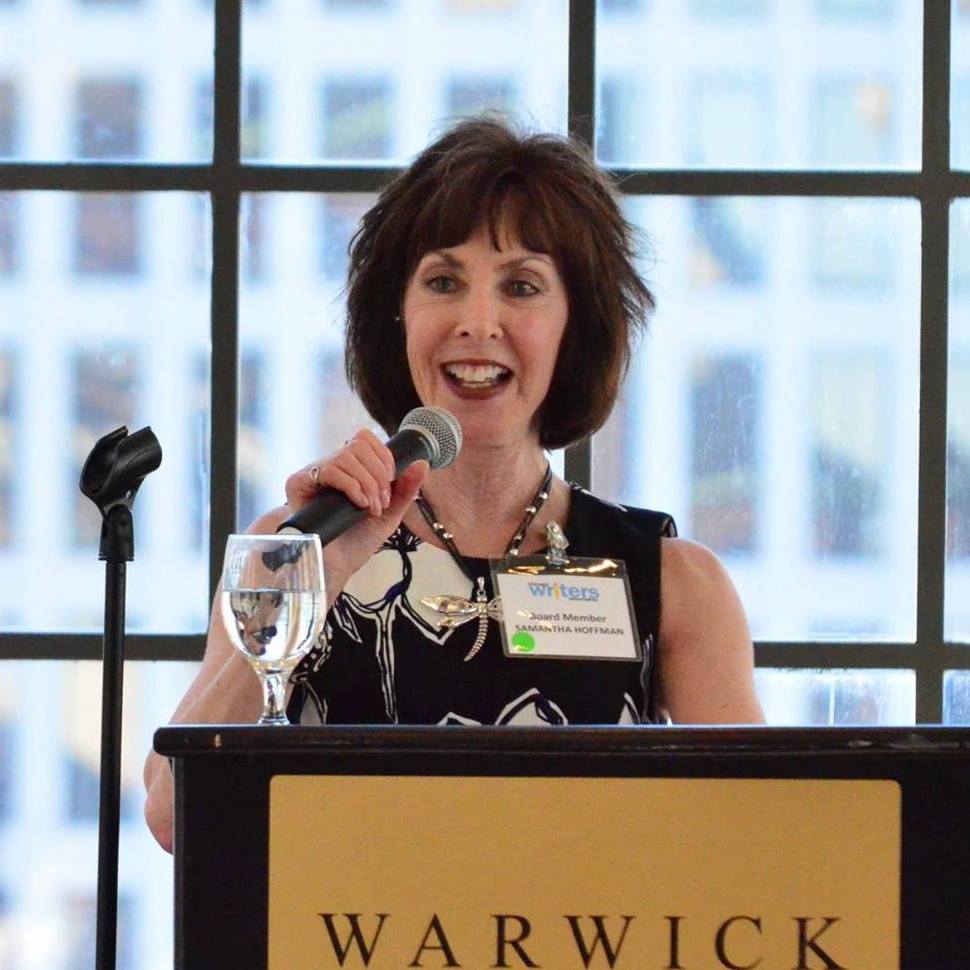 Commenting is not available in this channel entry.