I read post after post about how difficult writing is; how lonely, how stressful, how agonizing, how no one really likes doing it.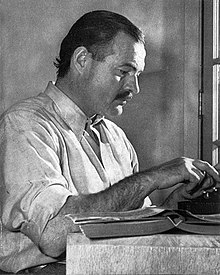 These quotes, for example:
"There is nothing to writing. All you do is sit down at a typewriter and bleed." ~ Ernest Hemingway
"If writing seems hard, it's because it is hard. It's one of the hardest things people do." ~ William Zinsser
"I really hate to write. I get no fun out of it because I can't get up and say I'm working, close my door, have coffee brought to me, and sit there camping like a 'man of letters'" ~ Jack Kerouac
Oh, pish posh! Then don't do it if you hate it so much.
Is writing a novel easy? Of course not. If it was, everyone would be doing it. But what in life (that is worthwhile) is easy? Don't whine. If you find writing to be too solitary, there are so many solutions: find a critique group or a class or a writing partner. Not that they will sit with you while you're creating, but you have your characters for company when you're writing...be engaged with them; they're fabulous! If they're not, change them, find new ones, learn more about them, have a relationship with them.
And when you need real people around, it's simple...turn to your writing community. It is vast; it's real-life or virtual, it's one person or five or ten, it's in every bookstore and on every website, it's at a writers conference. If you need people they are out there and the writing community is an amazingly supportive one. Just look around.
Now, it's time to get back to your writing, and enjoy it!
And while you're at it, REGISTER for Let's Just Write! An Uncommon Writers Conference. There's nothing better than being in the company of like-minded people.