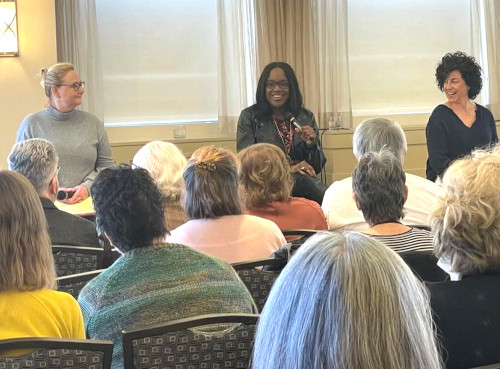 If you had a chance to attend the fiction panel at Let's Just Write! An Uncommon Writers Conference you heard three successful authors, Elizabeth Wetmore, Nancy Johnson and Ann Garvin, talk about the realities of writing a best seller. It's a dream come true, right?
But what happens next? How do you compete with yourself? How do you measure up? What if you don't? What if you're under contract and the words don't come?
If you missed the panel here's an enlightening article from Nancy Johnson, originally published by Writer Unboxed.
by Nancy Johnson
The R&B group Shalamar told us that love can be better the second time around, but I wonder if that's true. When I met with my publishing house editor a few weeks ago, she said, "You know what they say about second books." I wanted to respond, "No, what do they say?" But of course, I knew. The publishing world and readers love a debut—shiny and new—but by the time book two comes around, the bloom is off the rose. There are the inevitable comparisons, and authors desperately want to prove they aren't one trick ponies and that their glorious debut wasn't a fluke.
I had great success launching The Kindest Lie in February, catching the attention of journalists, booksellers, librarians, and trade reviewers. Then the intensity of publicity and marketing for my debut began to wane. The "best of" lists included new titles and everyone's eyes had turned from winter toward summer and spring. Here, at the start of fall, I'm trying to make magic for the second time with a new novel, People of Means. So, I thought I'd share a few lessons I'm learning the second time around.
Take as long as you need to write the best book you can. I signed the contract for my second book the same month my debut released. A draft of my new novel would be due eleven months later. After taking six years on and off to write the first one, doing it again in less than a year seemed daunting. When I turned in the first 45,000 words to my editor to get a gut check on my progress, she could tell I was rushing to meet the deadline.
Luckily, she gave me four additional months to work on it. The downside is that it will release several months later than we had planned. But that's okay. I'm working a demanding day job, juggling promotional events for the first book, and writing a new novel. I need the time and mental space to focus on the second book. This will take the time it takes, however long that is.
Be flexible about the kind of writer you are. Writers and readers often ask about your writing process. Do you outline or does the story evolve more organically? In writerly lingo, are you a plotter or a pantser? For years, I have detested outlines and formulas that tell you the inciting incident must occur by the 25 percent mark. Building that type of structure around my creativity felt too confining and I resisted it. Read the rest of the article.
So, the answer to the question? Yes, it's a dream come true. It would be for me, it would be for you. It's not the end, though, it's just the beginning. Like anything worthwhile there's a lot of hard work involved. It's a challenge I hope to face someday.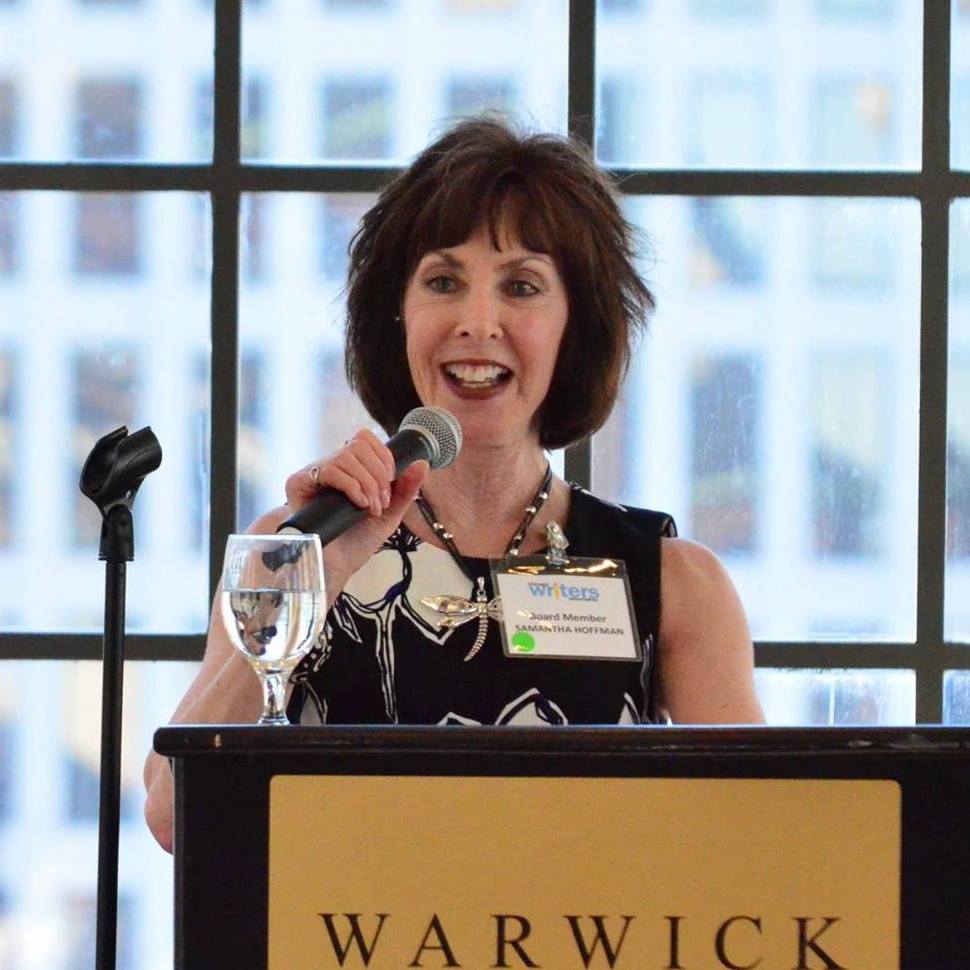 Writer, editor, artist, personal assistant, private chef, runner (8-time marathoner), film and theatre buff, traveler… Author of What More Could You Wish For (St. Martin's Press).
V.P. of the Chicago Writers Association, Executive Director of Let's Just Write! An Uncommon Writers Conference.
Visit me at www.samanthahoffman.com
Read my latest short story, Only One Syllable, published by Hypertext Magazine.
Commenting is not available in this channel entry.