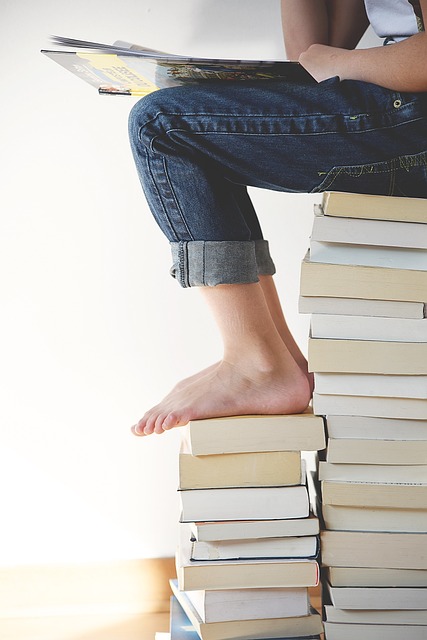 Let's keep the conversation going about the things you can do to keep the ground solid beneath your feet as you make a career switch to agented author.
As I mentioned last month in Starting from Scratch, Number 1 of 7 Tips, I am putting some practical tips in front of those who dare to dream. Not to diminish the importance of following your dreams and giving it your all, but there are a few things that could/should be in place as you reach for the stars.
Following your dream takes a bit of luck. As one with a BA in Humanities I'm well qualified to quote the likes of Lucius Anneas Seneca the Younger: "Luck is what happens when preparation meets opportunity." So let's focus on the preparation that needs to take place, so that when opportunity presents itself, you're ready.
To be a good writer you need to be a good reader. There are two types of reading you need to do. Spoiler alert: you're going to need a bigger nightstand.
You need to read in and out of your genre. Read everything. If you write mystery read the best. Read the classics. Read what is trending. Whose work has staying power and who is a blip on the radar? If you write romance read all of it—trashy, cozy, popular and the teenage vampire tomes.
If you are hiding behind, "I don't want to read their stuff. I don't want to be influenced by them," get over it.
I remember saying that. I was worried that my "style" would be lost, that I'd try to mimic other writers, that I'd simply start to channel their voice and lose my own.
Walk into the home of a musician and you can be assured that you will hear music coming from every corner. They surround themselves with it. Screenwriters have seen every movie ever made (well, maybe not "every" but you know what I mean). Bakers have tried a million cookies (trust me).
You need to look up, open your eyes, understand what the wide world of your genre looks like and understand how you're going to fit in. How will you compete? What is your distinction? Who do you write similar to, because an agent WILL ask for "comps" (who you will compare to). If you can't say, "I'm a Nora Ephron/Marian Keyes style," an agent won't know what to do with you. And you'll sound clueless.
Read the books you love and take them apart. How is the story built? What surprised you? What delighted you? Were you sad when it came to an end? Why? Did the story keep you on the edge of your seat or did you see the ending coming from the third page. Did you put a book down and forget about it the next day? Or did you feel like your best friend moved away when the book ended? Unpack all of those moments.
When I had my bakery, cookies took on a whole new meaning. When I bought a cookie in another bakery or attended a party with little cookies on pretty plates I would hold them for weight and density and look at color and surface. I looked for chips, nuts, etc. and evaluated their distribution. I looked for indicators of handmade or a mass produced, machine made cookie. Was there a sound when you break it?
Don't get me wrong, I can power through a sleeve of Oreos just like anyone else, but if I see something from a bakery that looks interesting… I can't help myself. I want to understand it, test my skills, have an informed opinion, find a new hero.
I'm doing the same with books. I'm reading in and outside of my genre. I'm not a big murder mystery fan, but wow, can Elizabeth George pull you into a character's very soul. You can smell the dampness of Yorkshire when you read her books. #MyHero Read in your genre to find the best of the best and learn from them. Read outside of your genre to find excellence that you can apply to your own work.
This need to read the works of others, learn from their mastery of the field and find your heroes is no different from any professional field. You want to know the leaders. Look for their appearance on a panel or for them to host/lead a writers conference. The only thing better than reading the works of your hero is to meet your hero in person and listen to them talk about their work, their approach and their hero.
Become a groupie.
The first thing my writing coach asked me was who I aspired to be. I did a deep dive into my genre, read articles on leading authors in my field, even scanned an "Oprah's pick" list. I narrowed it down to a few who were considered the top of their field and read their work. Then I followed them on social media, looked for them to teach a class or host a conference.
After researching and reading and reflection, I found the author whose works I aspire to match and I said to my writing coach, "Her. I want to write like her." And now we have a target, a bar against which my work will be measured. A standard for success.
To say you want to be a writer is one thing. To say you want to write like X brings clarity to your work, your goals and your path.
Who do you want to be?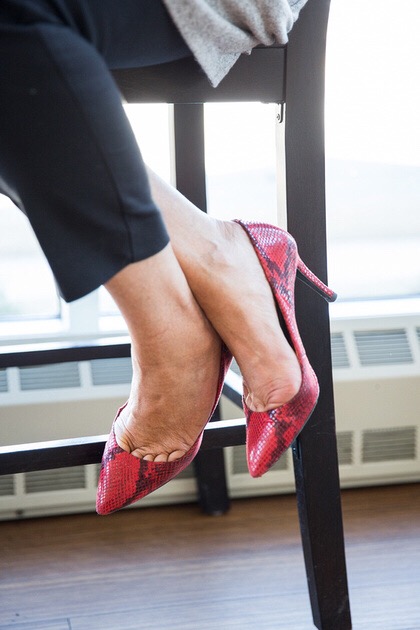 Often referred to as the Queen of BS (Brand Strategy) Annie McCormick has a distinguished career, spanning nearly three decades, setting brand strategy for organizations big and small. She is a dynamic, strategic, nonprofit executive and storyteller with extensive experience setting strategy to advance the mission of the institution and engage key strategic partners. She currently reigns as the Queen of BS for Tall Poppy Writers.
She aspires to write novels that will make you laugh, go with you everywhere and be featured in your social media feed with glasses of wine and good chocolate.
Commenting is not available in this channel entry.