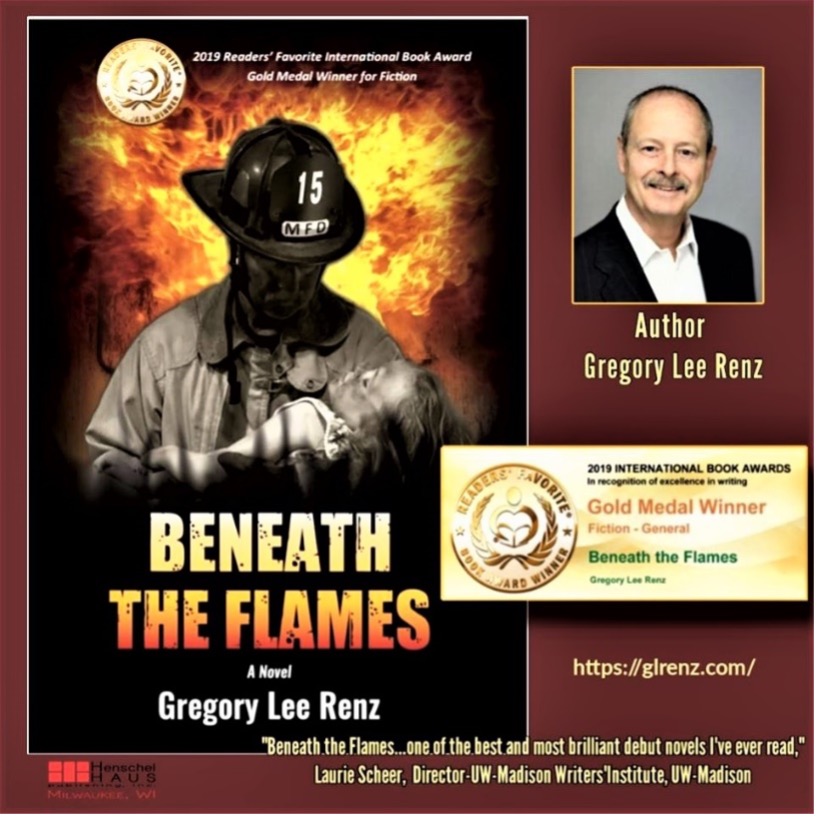 After retiring from the Milwaukee Fire Department I thought I might like to write a novel based on my twenty-eight-year career. I was a voracious reader. How hard could it be? I see you smiling. At least I was smart enough to know I needed help with the craft of creative writing if I hoped to write a compelling novel. The first course I took through the University of Wisconsin Continuing Studies in Writing opened my eyes. My first writing assignments were awful. I had been writing fire reports and EMS reports for years, but they were not supposed to be fictional or creative. I had much to learn about story structure, syntax, POV, and on and on and on. Thankfully I had patient instructors who encouraged me while pushing me out of my comfort zone.
After six years of conferences, workshops, and creative writing courses, I had crafted a massive manuscript of 176,000 words. I was advised to put everything in the first draft and as with most anything I do I went over the top. This crappy, bloated first draft desperately needed work; lots of work. After more workshops and help from writing coaches at the University of Wisconsin, I was able to get the manuscript down to 140,000 words. I then spent months learning about and working on the query so that it incorporated the hook, the book, and the cook in three short paragraphs. Time to query?
Here is where I made my first mistake in my journey to publication. Although I had been told at numerous conferences that I needed to get the manuscript under 100,000 words for an upmarket debut novel, I went ahead and began querying. I was sure agents would be so taken by the story they would overlook the word count. I know. How naïve.
At a conference in Milwaukee I had Chuck Sambuchino, who was an editor at Writers' Digest at the time, critique my query. He told me this was one of the most interesting queries he had read in many weeks. The pitch was right on and the BIO was exactly what it needed to be. He then said that it was a shame that the word count guaranteed few if any agents would get to the pitch.
There it was, word count. Back to work. With my manuscript down to 133,000 words, I attended a workshop in Manhattan where my manuscript was read and critiqued before and after the workshop by two editors. With their suggested edits I was able to condense it to 113,000 words. One of the editors who read this version said he didn't know what else I could cut; that the plot layers and the characters blended into a gripping story. He suggested I wait until I obtained representation and then work with the agent to further edit the novel down. But how was I going to get an agent if 113,000 words was still too high to attract one? What the hell, I thought, give it a shot. I began seriously researching and querying agents. Rejections followed.
These first rejections were excruciating. I had such high hopes. Along with workshopping the novel and taking more creative writing courses, the manuscript had gone to a developmental editor followed by three more editors at various stages of revision. I worked hard to address and revise according to their suggestions. Those early queries were going to agents I felt would be excellent for my story. What I should have known is that a writer usually only gets one chance with an agent. I continued to query and controlled what I could. I couldn't control rejections but I could control how many queries I sent out per day and how I went about investigating which agents would be interested in my story. Publishers Lunch was a terrific resource.
Rejections continued with most agents never responding.
The next step was to go back to my mentor at the University of Wisconsin, Christine DeSmet, and work with her again. When she saw my query she said few agents would get past the first line with such a long ms. Where had I heard that before? But she's probably the only person who could convince this stubborn writer I needed to kill more darlings and get the word count under 100,000.
It was excruciating to cut scenes and characters I had worked so hard to get right. We spent around six months on this. When I got down to 104,000 words, I figured that was close enough to the magic number. Christine was having none of it. She said at that word count I was still toast. Back to work. There were no more scenes or characters to be cut without weakening the story. She encouraged me to go page by page and cut twenty words from each. This was doable. Finally, the manuscript was at the magic number. I began querying again, this time with a leaner manuscript.
The rejections continued. I realized I had wasted my chances with some agents by querying too early. These were agents I felt would have been a great fit for the story. I did get two offers of representation. Over the years at workshops and conferences I heard plenty of author/agent horror stories. Before signing a contract I wanted to talk about their visions of the story. One agent became very aggressive in how I had to gut the story and write it the way he felt he could sell it. By now I had worked ten years on the manuscript and had received high praise from mentors, editors, and beta readers.
I turned down both agents. It was strange being the one doing the rejecting. Did I do the right thing? Did I pass up my only chance to sign with an agent?
I racked up over ninety rejections as I queried off and on between revisions. My mentor mentioned that if I got tired of querying there was an award-winning small press in Milwaukee that would be thrilled to publish my novel. I sent the manuscript to HenschelHAUS Publishing. By now I had become so accustomed to rejection I was sure the reply would be another "not for us." Kira Henschel contacted me shortly after receiving it. She loved it and wanted to sign me to a traditional book deal. I asked what she would want to change. She informed me the manuscript was well-polished, well-written, and would need no major revisions, just a final edit for typos and grammatical errors. Yes!
The book has received five awards along with high praise from well-known authors like Jacquelyn Mitchard, Nick Butler, and J Ryan Stradal. Kirkus, BookTrib, and Readers' Favorite gave it glowing reviews. Amazon reviewers have been over-the-top with high praise. I had a blast appearing at over sixty book talk events. Hearing how the book moved readers to tears and how it opened eyes to the challenges children face growing up in the crushing poverty and violence of the inner-city was beyond gratifying. Did I make the right decision in turning down two agents? You bet. I got to work with a publisher whose vision and passion for the novel enabled me to publish an important story that needed to be told.
All of the rejections could have caused me to give up and enjoy retirement from my recliner drinking Jack Daniels and eating Bon Bons. Or I could work harder to be a better writer. I chose the latter. Outside of working hard to write a compelling novel I believe timing and luck play a significant role in getting published. My timing of submitting queries too early sabotaged my efforts of attracting the right agent for my story.
Had I known then what I know now would I have embarked on this emotional roller-coaster ride filled with rejection and crushing critiques? Yes, because once I began hearing from Beta readers and mentors how my writing affected them, there was no turning back. I was hooked.
On to the sequel.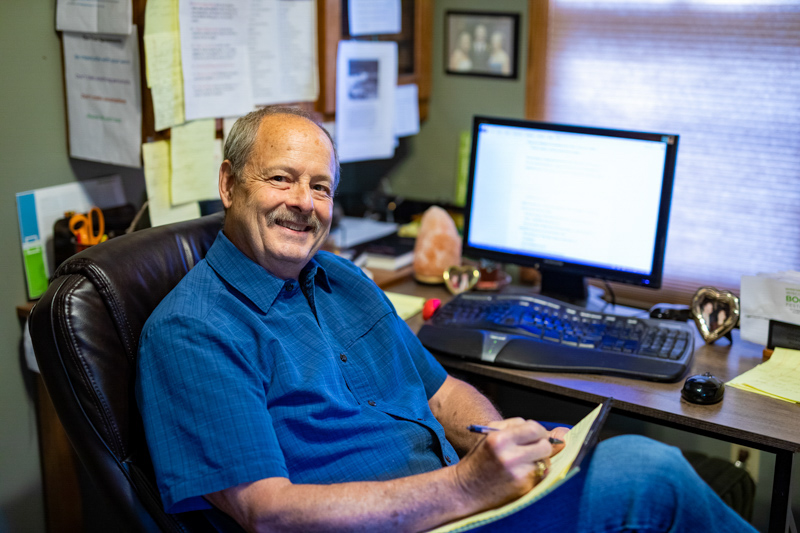 Gregory Lee Renz is an author and retired Milwaukee Hall-of-Fame Fire Captain. His debut novel, BENEATH THE FLAMES, asks the question, "Can a young guilt-ridden firefighter and a brash adolescent inner-city girl overcome their cultural biases and join forces in the fight of their lives?"
Kirkus had this to say, "Renz packs the tale with plenty of action and a lot of heart. His firefighting sequences are detailed and thrilling, placing readers right in front of the flames. His prose is clean and, at times, poetic..." Gregory is currently working on the sequel, hoping it won't take ten years. He writes from Lake Mills, Wisconsin.
Commenting is not available in this channel entry.