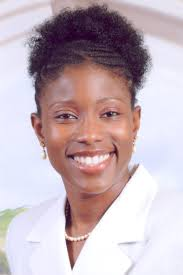 Meet Marcie Hill. She's a speaker, author, blogger and social media guru, joining us today to share her thoughts and expertise.
Q. If you had to describe your writing business as a "brand" what would it be?
A. I use my pen and platform to educate, elevate and empower others and teach companies and professionals how to do the same.
Q. Who are 2 of your favorite authors and why?
A. Dr. Carter G. Woodson opened my eyes to the state of education for black people in America. Napoleon Hill introduced me to the law of attraction and at least 10 other laws of success.
Q. What inspired you to write 62 Blog Posts to Overcome Blogger's Block ?
A. My buddy, Dante Hamilton, told me to write a blogging book. I was already thinking about it but I didn't know what it would be about. Whatever I did, it had to encompass the two things I loved most: writing and blogging. A book on how to create content was the natural choice for me.
I conducted research on pain points for bloggers and saw that writer's block and how to get paid to blog were the most common problems. I then started researching blog post types and found a post that listed 50 post types and it snowballed from there.
Q. If a writer could only choose one form of social media to build his/her business what would you recommend and why?
A. It would depend on which site the writer's audience is. If you're catering to professionals, you want to choose LinkedIn and one other site. If teens are your target, you should be on Instagram, Vine and Facebook. Women are everywhere, so you really have to fine-tune this audience and meet them where they are.
Q. What talent do you wish you had?
A. Graphic design, drawing and illustrustrating
Q. What's your current W.I.P.?
A. My three top projects are:
cold calling companies for writing assignments
crafting business plans to get paid from ALL of my blogs and
working on blogging trainings and workshops for companies and the community.
Marcie Hill is an accomplished freelance writer and blog addict who combined her loves to publish,

62 Blog Posts to Overcome Blogger's Block

; the only book written to date that teaches bloggers how to create engaging, shareable content for their sites. Check out

Marcie Writes

to learn more about her services and to view her portfolio
Commenting is not available in this channel entry.