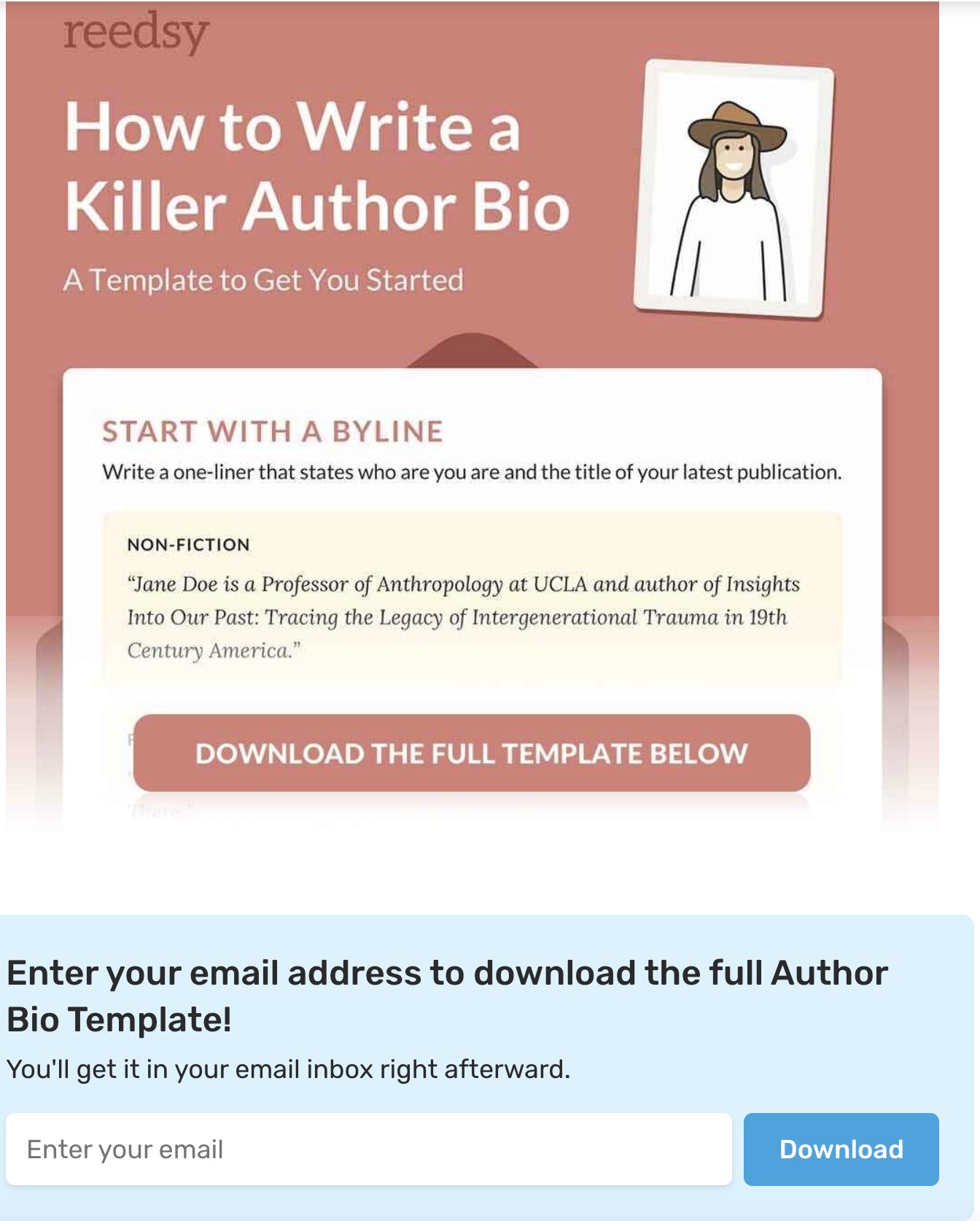 Published on ReedsyBlog Feb. 24, 2022
An author bio is a brief passage, usually about a paragraph, that introduces an author and sums up their work, their authorly credentials, and anything else their readers might need to know about them.
While author bios may seem like an afterthought, or something to fill up the backmatter of your book, it's actually an unassuming but valuable piece of copy. Done well, an author bio can give you credibility and introduce your readers to your other works. It can also be used in other promotional or publishing materials, as former Penguin Random House marketer Rachel Cone-Gorham explains:
"An author bio is something that will let readers get a sense of who you are, and is an important part for pitching media and book proposals."
For this reason, it's important to get your bio right. Here is a 4-step process for writing your author bio:
1. Start with the facts readers need to know
2. Open up with relevant biographical details
3. Wow them with your credentials
4. Finish it off with a personal touch
1. Start with the facts readers need to know
Start your bio with an opening byline that quickly summarizes your profile, plus your most recent release. In a world full of skimmers, some readers may not get past the first couple of lines of your bio, so it's important to frontload the essentials.
For instance, a byline might read:
"Jane Doe is a Professor of Anthropology at UCLA and author of Insights Into Our Past: Tracing the Legacy of Intergenerational Trauma in 19th Century America."
Or:
"Jane Doe is a poet, writer, and author of the new novel We Were Already There."
If your work has won any prestigious awards or earned bestseller status, make sure to mention that here, too.
The great part about writing a one-liner as your opener is that it can double as a short bio for guest articles, social media, etc. — all of which can be a valuable part of your book publicity plan.
READ THE REST OF THE ARTICLE and download a template.
Commenting is not available in this channel entry.