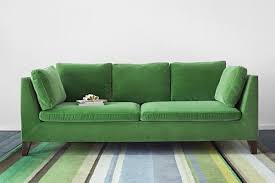 In 2000 I contracted a dangerous liver infection which had nothing to do with my lifestyle and much to do with the fact that my immune system was not my friend. My prognosis was dark, but I emerged.
Shortly after my amazing recovery, my brother Ricky was diagnosed with Crohn's Disease. I assured him that getting well would be a piece of cake, aided by steroids and homeopathic remedies. Not long after, though, his health slid from a chronic, manageable illness to a more devastating one--- pulmonary fibrosis. Still, my "can do" and "will overcome" attitude didn't change even when my sister Cynthia told me the disease was debilitating and fatal.
I refused to believe her, and when MedlinePlus and WebMD verified what she had said, I still refused to believe it. Ricky is a Jenkins, and we, Jenkinses, refuse to die. When I eventually tried to accept my brother's prognosis, there was my mother, saying, "Don't let anything happen to your brother, you hear?"
Realistically, I knew the best I could do for Ricky was to continue to be there whenever he needed me. Thank God, Cynthia and I had each other for support, and I married a good man who held down the home front as Cynthia and I tried to make Ricky's last years even more memorable. Five years after his diagnosis, my brother lost his battle to pulmonary fibrosis. A few years later, my mom succumbed to a heart attack. A few years after that, lung disease also claimed Cynthia.
As for me, I'd already begun to battle panic attacks when all of my research, support and prayers did nothing to prevent my brother's lungs from being reduced to paper bags. His death landed me in a well of grief with slick sides, and as soon as I clawed my way back to daylight, my mother and sister's deaths pushed me right back to the bottom because in mind I should have been able to help them, too.
I was grief-stricken and depressed. But I wouldn't ask for help due to my tendency to get things done on my own, another Jenkins trait. So, during the day, I donned a "can do" mask, completing article assignments, cooking three meals, playing soccer with my boys in the hallway, and being whoever my family needed me to be. At night, however, unable to push my grief and depression to the side, the mask came off and my butt discovered the green couch.

I planted my butt on the green couch and watched television until my eye lids became lead and sleep followed as the only humane and logical option. To complicate matters further, I stopped writing.
Those closest to me may have noticed a flash of sadness, but to the average observer, I was functional, sometimes even funny. For me, however, the indentation in my couch told me I was in trouble. Not writing was another prominent clue for me that part of my soul was missing. I wanted it back.
To get beyond the stress and grief, the first thing I did was seek professional help. The second thing I did was to reach into the same tool kit for success that I'd used to launch a successful freelance writing career. The tools came from advice I'd received from authors, freelancers, and small business owners. Their advice helped me overcome self-doubt, reject the chorus of voices that say writing is no way for a grown person to spend their time, and move beyond immobilizing panic, grief, and depression. After all, life is hard, and at times, writing and publishing can be harder (hang in there). The following are ten helpful tips from that tool kit.
1. Show up. It may have been Woody Allen who said, "90% of life is showing up." Your job is to show up, plant your butt in your seat, write, and then submit. It's that simple. In fact, when I talk to prolific authors who make their living by publishing book after book, they repeat that sentiment. None have said they don't struggle with self-doubt, blank pages, or white screens with that ugly, winking cursor. All have said, they engage, complete, and submit. There is no magic sauce, just unleashed, grit, and faith.
2. Dress for the gig. This doesn't mean put on a dress, panty hose, and heels or a suit and tie. These days, some lounge wear (not pajamas) can double as business casual. When I began freelancing, a Chicago Women in Publishing workshop facilitator said, "When you work at home, you have two options. You can dress like you've got something to accomplish or like you're going back to sleep." This advice helped me prioritize everything from my freelance and creative writing, to spending certain hours in my home office. This leads me to Tip #3.
3. Establish a routine. Designate time to write. The late mystery writer Eleanor Taylor Bland was a cost accountant for a pharmaceutical company, a mother, and a grandmother. Yet, late at night and on weekends, she set specific hours to pen her fourteen novels.
4. Network with other writers. Writing is a solitary affair, but professional and craft development doesn't have to be. Even COVID-19 has not stopped networking events, workshops, conferences, and write-ins. Identify the groups that fit your needs and then join or participate in their programming on an as needs basis.
5. Write, submit, and then start all over again. Self-doubt is fictional. It is fear telling you not to try. Instead, respond to fear by completing works, finding markets, and submitting. Repeat! Don't overthink.
6. Avoid overcommitting. Avoid the temptation to spread yourself too thinly by accepting more projects than you can complete or that distract from priorities.
7. Commune with nature. Henry David Thoreau once journaled, "Methinks that the moment my legs begin to move, my thoughts begin to flow." There are countless studies that support the connection between movement and creativity. Movement can also improve your disposition. So, get to steppin'.
8. Be kind to yourself. Writers can be their own worst critic. My way of being kind to myself is to set aside time for meditation, prayer, and exercise. Committing to date night, play time in the park with my dogs, a weekly girl chat (where tomfoolery is legal), spending time with my extended family and volunteering bring me joy. Equally as important is to seek help or therapy as a form of self-care.
9. Be kind to your mind. When feeling stressed, take time to meditate, breathe, walk or talk to whomever empowers you. Also, reading, journaling, and visiting museums and other cultural spaces refuel your knowledge base and creativity.
10. Get your butt off the green couch or whatever your favorite perch is. There are places in your home that are sink holes. The minute you recline in these places nothing gets done. I threw out my green couch years ago. But when I'm writing, I avoid my bedroom, where there are numerous distractions. To avoid sink holes, return to Tip #3.
Over seven years, I experienced one travesty after another. For many of you, the pandemic came with its own chain of challenges, upsets, and devastations. But, just remember, you're human. You're going to recoil from all the assaults, but trust and believe; with effort, perseverance and grit things will get better. After all, writing is not just what we do. It's who we are.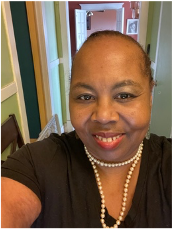 Tina Jenkins Bell is a published fiction writer, playwright, literary activist, and President Emeritus and cofounder of For Love of Writing (FLOW). Bell's short fiction has been widely published in journals and anthologies including: "To the Moon and Back," which appeared in Hypertext Journal and was nominated for an Illinois Arts Council award; her mini-memoir, "Devil's Alley," Us Against Alzheimer's anthology; "Looking for the Good Boy, Yummy," They Said anthology; "The Last Supper," Revise the Psalm: Work Celebrating the Writing of Gwendolyn Brooks. Bell is currently working on her second novel, Family Legacies.
Commenting is not available in this channel entry.