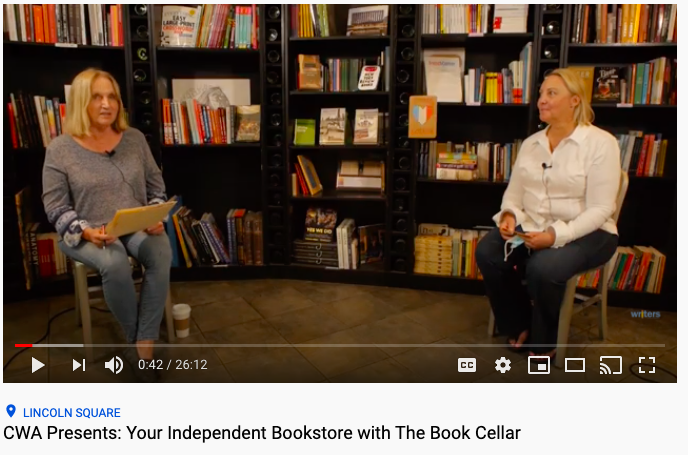 The focus of CWA Presents... will be independent bookstores in the Chicago area. We understand the value and the need for these bookstores and wish to show our support, especially at this difficult time.
Visit your favorite bookstore soon...and buy books!
Our first interview is with Suzy Takacs, owner of The Book Cellar in Lincoln Square, Chicago.
Host Sandy Colbert is a Chicago Writers Association board member, and the author of Chicago Bound and Chicago Bound Two-Time and Again, as well as the Kate Harrison Crime Series.
CLICK to see the first CWA Presents with Suzy Takacs.
Commenting is not available in this channel entry.