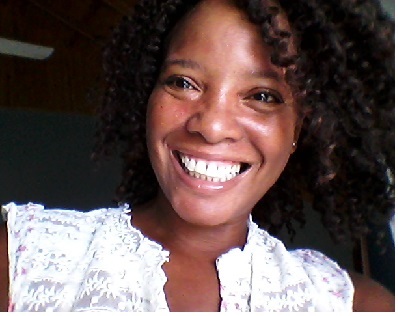 This post was originally published by CWA in August 2016. It's just as inspiring today. Dreams do come true!
Meet Yuwanda Black.
This author's story is one that many of us only dream of.
by Jennifer Brown Banks
Once upon a time she was a blogger, Internet marketer and SEO expert, doling out writing tips through weekly posts at her site, Inkwell Editorial. Fast forward, a traditional publisher landed upon her site, liked her bio, hashed out the details and subsequently offered her the opportunity to write a book for freelancers.
This, mind you, without an agent or a proposal in place.
In September, this project with Adams Media, will educate freelancers on how to start and maintain their own business--pitfalls and all. The book is entitled: The Ultimate Freelancer's Guidebook.
Today she shares a little of her success secrets in a recent Q & A interview.
Can you tell readers a little about who you are and your background?
Whew, this could be a book within itself. Well, I'm from the south; born in Florida (where my mother's from); split time between FL and Alabama (where my father's from); and Georgia (where my stepfather's from).
I left the south for New York when I was 20 to finish up college in New York (Hunter College). I loved New York so much that I wound up staying for 18 years. I got my first job in publishing in New York at a legal (trade) publishing firm.
I worked there off and on for 10 years before going into business with one of my sisters, who had started Inkwell Editorial, which was then an editorial outsource agency. The business has undergone a few changes before becoming what it is now – a blog about how to start and grow a successful freelance writing business.
I started freelancing on the side for my employer while I was still working full-time. That's how I got my start in freelancing. After I got married, I left the publishing firm and went into business with my sister full-time. This was in 1997.
Except for an 18-month stint between 2006 and 2007 when I took a full-time job as a Regional Manager for a staffing agency, I have been totally self-employed as a freelance writer.
In a sentence, can you describe your blog's "brand"?
It's funny you should ask this question. I had it revamped this summer. The new site will be up sometime in September, and that's one of the questions I really had to hone in on. It boils down to this: Inkwell Editorial is the home of what I call the "hybrid freelance writer." What do I mean by this? It's a site for freelancers who make their living writing – for themselves and for others.
For example, since 2010, over half (some years approaching 75 or 80 percent) of my income has come from my line of self-published ebooks and e-classes.
Of course, I still write for clients. I enjoy it and it allows me to pick and choose the projects I want to take on for the most part. It also insulates me a lot against the ups and downs of freelancing.
With all the advances in self-publishing, for me, it was just too rich of a niche to ignore. And I really enjoy developing new ebooks and classes.
Of course I share my successes and failures on my blog. So when aspiring freelance writers land on Inkwell Editorial, they'll find a lot of info about how to make a living writing – whether it's as a self-publisher of "how to" ebooks; writing romance (yeah, I have a line of romance novellas too); develop and teaching e-classes; etc.
There's never been a better time to be a freelance writer because there have never been so many ways to capitalize on this skill. Hence, the rise of the hybrid freelance writer.
And oh yeah, I do internet marketing too – which requires a lot of writing, eg, ebooks, landing pages, email auto responders, etc. See … writing, writing, writing!
You seem to "juggle" and balance so many roles and responsibilities. Do you believe that women can truly "have it all?" Or is it at great sacrifice of other important things?
Hmmm, interesting question. After a little thought, my answer is, that depends on what one's definition of "all" is. I never had children, so I have time freedom that a single mom might not have. I'm also divorced, so don't have the demands of a spouse. Again; time freedom.
I love to travel; I like to spend time with my friends; I like to watch all-day, marathon episodes of Law & Order and Criminal Minds. I like to sleep in on the weekends. I like to go to bed late late. I get to do all of this. I have everything I want … so yes, I guess I do have it all.
Did you always want to be a writer…how did you know for sure?
No, I had NO IDEA that I would write for a living until I started doing it and then I just kind of fell into it. It was never an aspiration and to be totally honest, it's not something I'm ecstatic about doing.
I happen to be proficient at it; enjoy it enough; am able to do it from anywhere; and it allows me to make a living under my own steam. That's what I like about being a writer. If I could figure out a way to get all the benefits of writing without doing it, I'd take it in a heartbeat!
Again, I don't dislike it; it's just that it's not a burning passion.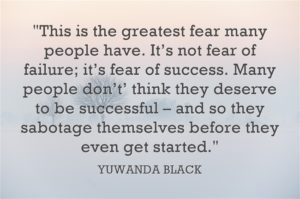 What book title or song would best describe your approach to life or your writing philosophy?
I can't think of a book or song title, but I'm a runner. Hence, Nike's slogan is one I adhere to and live by Just Do It!
I think the reason I've been able to publish so many books and take on so many hats (freelance writer, self-published author, internet marketer, e-course developer/teacher) is because if I get an idea in my head and I think it's a good one, I run with it if it's within my power.
Now, a word of caution: this is not always a good thing. But I don't regret any of my missteps because they taught me tons of lessons. Also, the older I get, the less I'm leaping because I've honed in on what it is I really want out of life and am able to filter out ideas/projects that don't fit within those parameters.
So if you want to freelance, then make a plan and start freelancing. What's the worst that can happen? You wind up right back where you are now, possibly stuck in a job you hate.
But what's the best that could happen – you succeed. And you know what? This is the greatest fear many people have. It's not fear of failure; it's fear of success. Many people don't think they deserve to be successful – and so they sabotage themselves before they even get started.
That's why self-confidence is so important to this type of career. And in all my years of advising aspiring freelancers, it's the number one stumbling block to success. It's why I addressed it in The Ultimate Freelancer's Guidebook, along with a plethora of other things, like branding (which you addressed so beautifully in your contribution to the book, Jennifer).
Thanks so much for your time and timely advice, Yuwanda.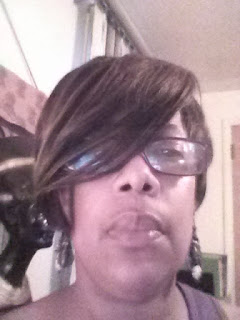 Veteran freelance writer, columnist, Pro Blogger, and ghost-writer with about 800 publishing credits, reflecting an array of topics, in multiple genres. My work has appeared in popular, award-winning sites and national magazines, for over a decade. I'm the former Senior Editor of Mahogany Magazine. I served on the Board of Directors of the Chicago Writers Association for ten years.
Commenting is not available in this channel entry.