Join the Chicago Writers Association and the Illinois Woman's Press Association for a FREE networking event Thursday, July 31, 6:30-8:30 p.m., at Cavanaugh's, 53 W. Jackson, Chicago. Mix and mingle with new friends and professional contacts, while learning new tricks of the trade from seasoned publishing successes. Cash bar and complimentary appetizers.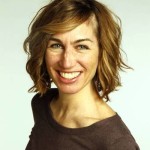 Heidi Stevens
Featuring special guest speaker: Heidi Stevens, a reporter and columnist at the Chicago Tribune, where she writes the daily Balancing Act column as well as feature stories about relationships, parenting and health. She is the author of "Balancing Act: Essays on juggling life, love and work in a not-always obliging world," available at chicagotribune.com/ebooks.
Register for free through Eventbrite at http://www.eventbrite.com/e/cwa-iwpa-summer-social-2014-tickets-11713137309.
Commenting is not available in this channel entry.