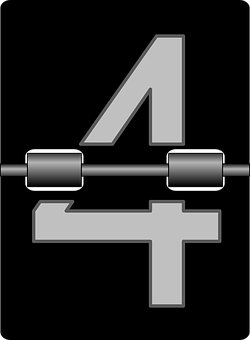 When most of us think about branding, we typically think in terms of big manufacturers that launch TV commercials for popular household products we enjoy everyday.
You know: the ones with clever jingles that run through your mind like a movie soundtrack. The ones that you find yourself innocently humming while driving in the car or singing in the shower. "Bada ba ba ba, I'm lovin' it!" "Give me a break, give me a break, break me off a piece of that Kit-Kat bar," to name a few.
This simple but powerful marketing strategy that helps consumers to remember products and services, and differentiates businesses from their competitors, is also crucial to writers, but often overlooked.
According to the book Shark Tank Start Your Own Business: "Many small business owners are under the impression that branding is reserved for larger companies with millions or billions of dollars. Nothing could be further from the truth."
For freelance writers and publishing authors today, branding helps to:
build a solid platform
establish positioning in the marketplace
enhance marketing efforts
Define and communicate to others what a book, blog or business is designed to provide
Branding takes into account both visual and non-visual factors such as:
YOUR LOGO
YOUR SLOGAN
YOUR WEBSITE
PUBLISHED BLOG POSTS
YOUR BOOK COVER
BUSINESS CARDS
YOUR ONLINE REPUTATION
YOUR SOCIAL MEDIA PROFILES
Branding is involved in just about all aspects of writing, publishing and marketing, regardless of the genre or background of any professional writer.
With this in mind, to help you increase your branding I.Q. and market your products and services with more savvy, here are four smart lessons from sources you may not have considered before.
THE SOURCE:
CELEBRITY CHEFS
Rachael Ray got her start by thoughtfully helping women to make weekday meals (in 30 minutes or less) that are "no-fuss, no-muss"; while Chef Simply Ming is legendary for his Asian cuisine; and Rocco Dispirito (of Eat this, don't eat that) teaches program viewers how to make healthier food choices through simple substitutions.
THE LESSON:
SPECIALIZE
Take inventory. Identify your U.S.P. (unique selling position); use it to establish your expertise to help you specialize and stand out from the competition. Trying to cater to everybody is a sure "recipe" for disaster.
For example, on my popular blog for writers, (and with my information products) I teach scribes how to 'work smarter, not harder" and still achieve quality results. If I had to describe my brand in a nutshell, that would be it.
THE SOURCE:
DEPARTMENT & RETAIL STORES
Keep your eyes focused and you'll notice that some retailers use price points to distinguish themselves, offering consumers more "bang for their buck."
The Dollar Store chain and Aldi's grocers assert that their merchandise costs less than their competitors. This is their draw.
THE LESSON:
PRICING CAN BE USED AS AN EFFECTIVE BRANDING STRATEGY
"Introductory price offers," "customer appreciation days" or "buy one get one free offers" can serve to expand your client base or attract new buyers for your books, when used properly.
Fiverr.com, (as a point of reference), is an online marketplace started in 2010 that initially provided creative services for just five bucks! Their tagline was: "For the lean entrepreneur." They've since then grown exponentially and increased their rates. However, offering very cheap rates was a clever way to gain entry into the market, dominate and create a buzz about their business.
It's important to understand where you are as it compares to the competition, and how you can provide added value for less. Remember, "knowledge is power."
THE SOURCE:
POLITICAL ENDORSEMENTS AND CAMPAIGNS
In our viewing area, local politicians run the same TV commercials about ten times a day (ad nauseam). These savvy "salesmen" recognize that the more you view them, the more you'll become familiar with their platform, related promises, and that this can ultimately translate into a future vote for them at the polls.
THE LESSON:
REPETITION REINFORCES
Whether it's a weekly newsletter, monthly blog you publish or updates to your social media, to be effective, branding must remain consistent. Let's face it: most writers feel more comfortable with writing than marketing—which accounts for why many of us don't make marketing and branding part of our weekly routine. Like it or not though, it's a "must" for optimal success. The good news here is that there are many ways to keep our creative work visible and relevant these days: guest posts on blogs; social media promotions; email blasts; and book signings.
Repetition helps your branding stick like Velcro.
THE SOURCE:
SOCIAL MEDIA PLATFORMS
Twitter, Facebook, LinkedIn and Pinterest help writers to share their ideas, discuss timely topics, promote their projects and stay connected within the creative community. Yet, they all have a different purpose, depending upon the user's goals. LinkedIn is typically used by professional networkers; Facebook has more of a social dynamic for family and friends; and Pinterest is enjoyed by those who like to share images of mutual interest.
THE LESSON:
KNOW YOUR TARGET AUDIENCE
Align your branding efforts with a particular audience and "end-game" in mind to work smarter, not harder. Is your book or blog geared toward work from home moms? Fiction lovers? Cat owners? Adults over 40? Assess and market accordingly. Know their language, their pain points, their spending habits. Don't brand blindly.
CONCLUSION
Successful branding doesn't require a five-figure budget or a 30-second spot on a TV network. With a little creativity and mastery of the lessons provided here, you're likely to make an indelible impression on those with whom you seek to connect.
Image credit: Pixabay.com