What's more motivating than being in the company of other writers? Make that happen with these 10 writerly things:
1. Let's Just Write! An Uncommon Writers Conference brought to you by Chicago Writers Association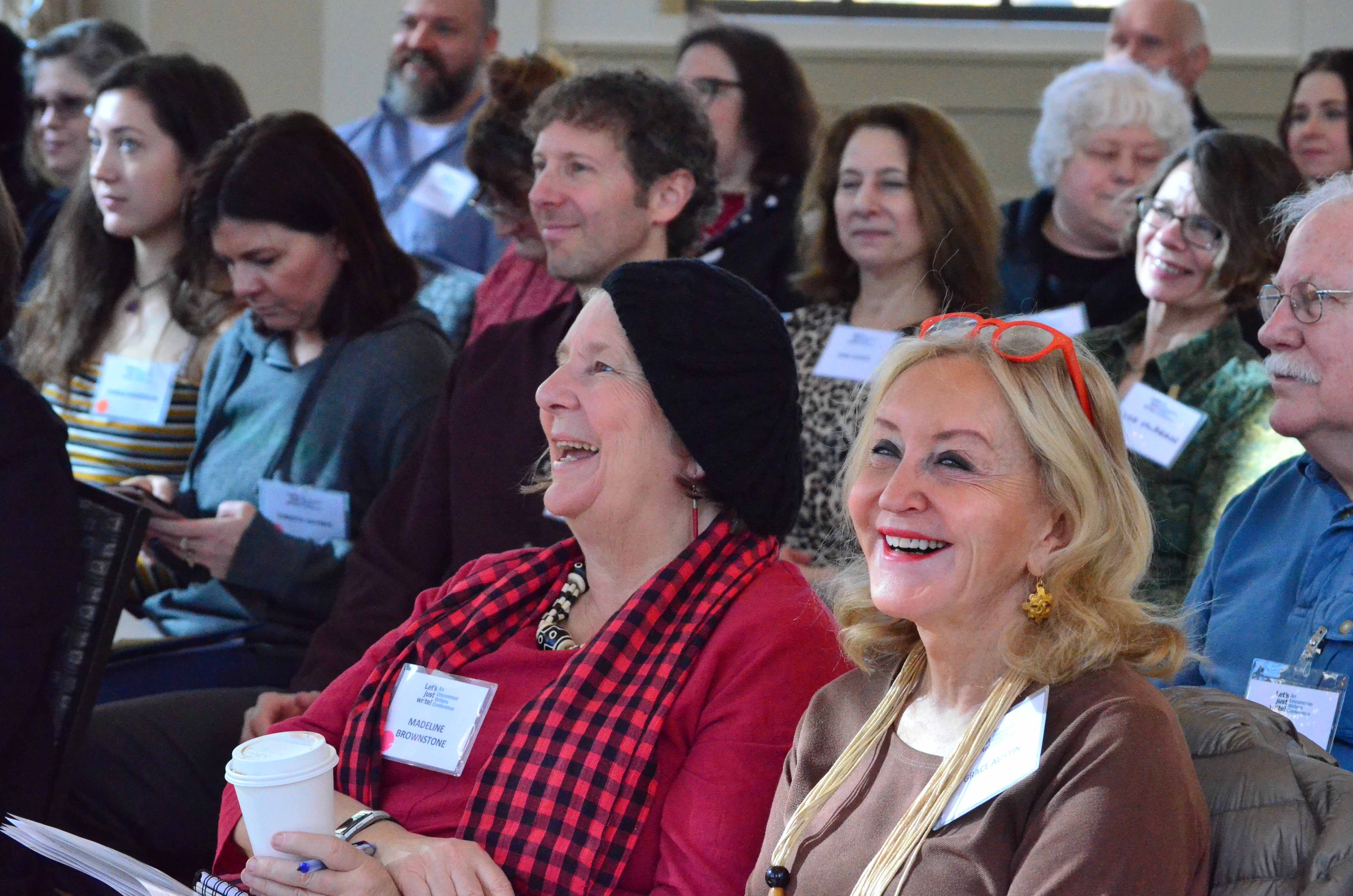 A two-day, in-person conference in the heart of Chicago's Mag Mile. Twenty-plus presenters, workshops, sessions, panels, one-on-one with one of our presenters...and more. Your registration fee includes breakfast both days, one lunch, and dinner on Saturday night at the hotel (cash bar).
Who it's for: Writers of all levels and all genres, looking to learn, hone their craft and network with other writers.
2. Come to Your Senses Writing Retreat
A wonderful retreat in a quaint village in the south of France. Reconnect with your writing self to deepen your work, put words on the page every morning, surrender to the sun and the sea – and see what it does for your stories.
Who it's for: Writers of all levels and genres who are looking for inspiration, instruction and community.
3. Novel-in-Progress Bookcamp
A well-rounded program, including craft instruction and three one-on-one consultations with staff, presentations from agents, publishers, marketing experts. Isolated farm-like atmosphere near West Bend, WI in the country on lovely grounds to explore on walks.
Who it's for: Writers who are working on a novel and want experienced, individualized, professional guidance.
4. London Writers Salon
Four times a day, four days a week you can write with a community from all over the world on Zoom. It's a wonderful way to be accountable, to shut out the rest of the world and just write, and to meet new friends.
Who it's for: Writers of all genres who want some routine, encouragement and accountability.
5. Todos Santos Writers' Workshop
Founded in 2014, TSWW is a center for creative writing based in the historic pueblo mágico of Todos Santos, Baja California Sur, Mexico. For writers at all levels, TSWW offers workshops in fiction, memoir, poetry, and writing strategies. Workshop sessions are located at the town's landmark Casa Dracula, a 19th Century hacienda renowned in local legend.
Who it's for: Writers at all levels looking for a supportive, participatory setting.
6. Paris Cafe Writing
Spend a week in Paris with a small group of fellow travelers/writers for morning workshops—yes, in English!—then wander the city in the afternoon, perhaps lingering at a cafe to write, perhaps finally climbing the Eiffel Tower.
Who it's for: Best-suited for nascent creative nonfiction writers, and travelers who are most comfortable with a little guidance.
7. Ragdale
Nearly 200 residencies and fellowships are now offered annually to creative professionals of all types, making Ragdale one of the largest interdisciplinary artists' communities in the country. Ragdale residents represent a cross-section of ages, cultures, experiences, and mediums, for a diverse and vibrant community.
Who it's for: Architects, artists, writers, musicians and composers of the highest caliber who want an inspiring, supportive environment where they can produce enduring creative works.
8. The writing-related videos at Master Class are educational and entertaining. CWA board member Dan Burns says, "...specifically the courses offered by James Patterson, Aaron Sorkin, and David Mamet."
Who it's for: People who enjoy online learning from celebrities, and who are motivitated to complete the two to five hour sessions.
9. 3-week flash course
From our friend Christine Sneed. This three-week class will help jumpstart your writing by guiding you through the creation and workshop of flash form stories (usually 250 -700 words).
Who it's for: New and experienced writers—for poets who wish to try their hand at writing image-driven prose, and for fiction and nonfiction writers who might be struggling with longer form fiction and wishing to free any inhibitions they may have when sitting down to write.
And if you're feeling really ambitious:
10. NaNoWriMo
National Novel Writing Month began in 1999 as a daunting but straightforward challenge: to write 50,000 words of a novel in thirty days. Now, each year on November 1, hundreds of thousands of people around the world begin to write, determined to end the month with 50,000 words of a brand new novel. They enter the month as elementary school teachers, mechanics, or stay-at-home parents. They leave novelists.
Who it's for: People who want a unique approach to writing a novel with a community of other writers.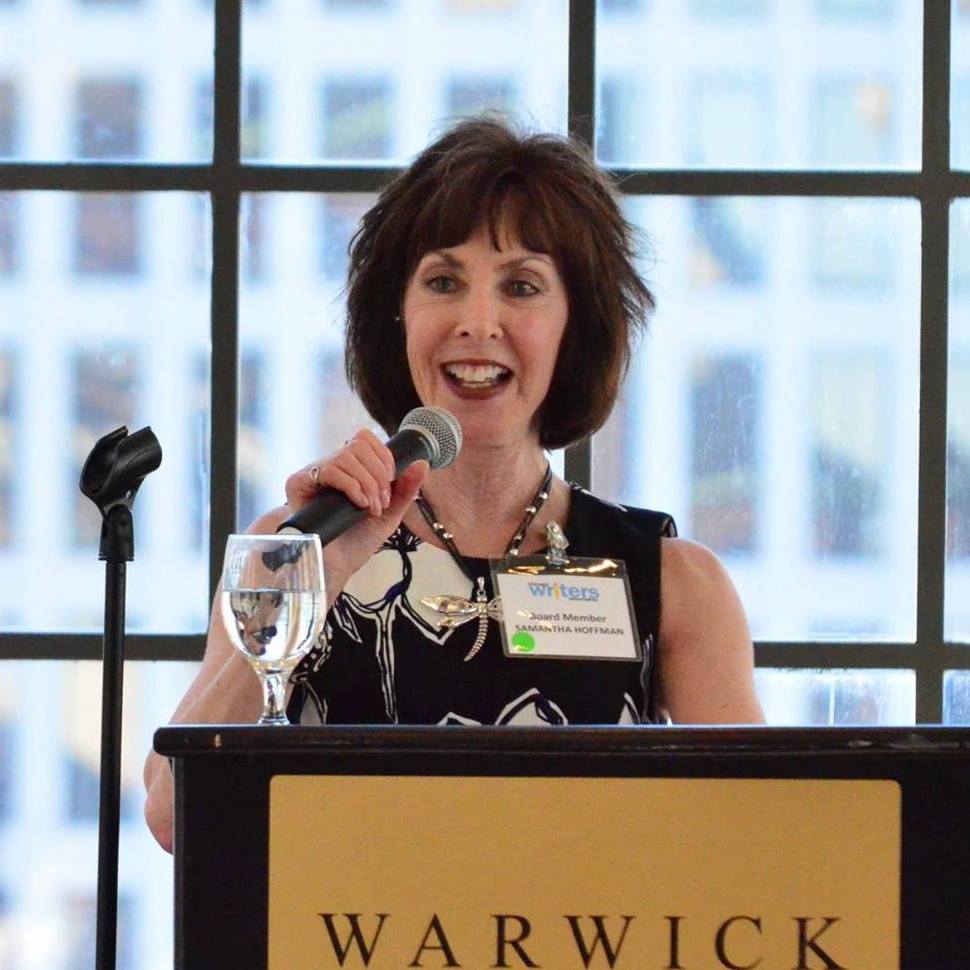 Writer, editor, artist, personal assistant, private chef, runner (8-time marathoner), film and theatre buff, traveler… Author of What More Could You Wish For (St. Martin's Press).
V.P. of the Chicago Writers Association, Executive Director of Let's Just Write! An Uncommon Writers Conference.
Visit me at www.samanthahoffman.com
Read my latest short story, Only One Syllable, published by Hypertext Magazine.
Commenting is not available in this channel entry.