Path to Published - February 25, 2017
You are invited to attend Chicago Writers Association's inaugural education/networking event: Path to Published. A panel of five fiction and nonfiction authors will share their journeys to book publication via traditional and self-publishing routes. This free event will be held on Saturday, February 25 from 9:30 am to 11:30 am at Columbia College, 600 S. Michigan, Room 401.
Note: We appreciate the Creative Writing Department of Columbia College for partnering with us.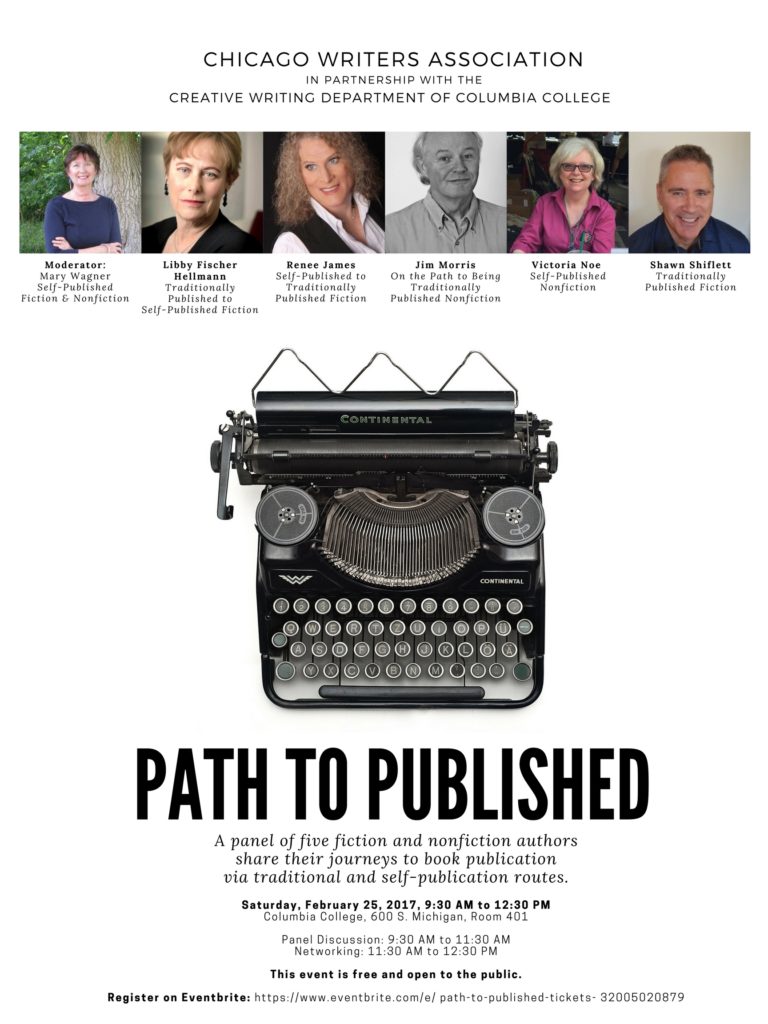 Save Save Save