Join CWA Under the Tent at Printers Row, June 8-9, 2019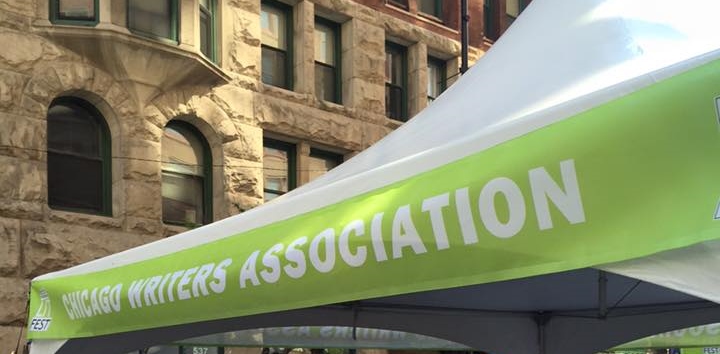 For the sixth consecutive year, the Chicago Writers Association will have a tent at the Chicago Tribune Printers Row Lit Fest, which will be held Saturday, June 8 and Sunday, June 9. We invited our member authors and book sellers to join us under the tent, and all spots sold out in a matter of days.
About Printers Row Lit Fest: Hosted by the Chicago Tribune, the Printers Row Lit Fest is considered the largest free outdoor literary event in the Midwest, drawing more than 125,000 book lovers to the annual two-day showcase. Printers Row Lit Fest is located on historic Printers Row, on and around the area of Dearborn Street, from Congress to Polk streets in Chicago. For more information, visit www.printersrowlitfest.org.
Come visit us at this great event!