CWA Presents: An Interview with Michael Kutza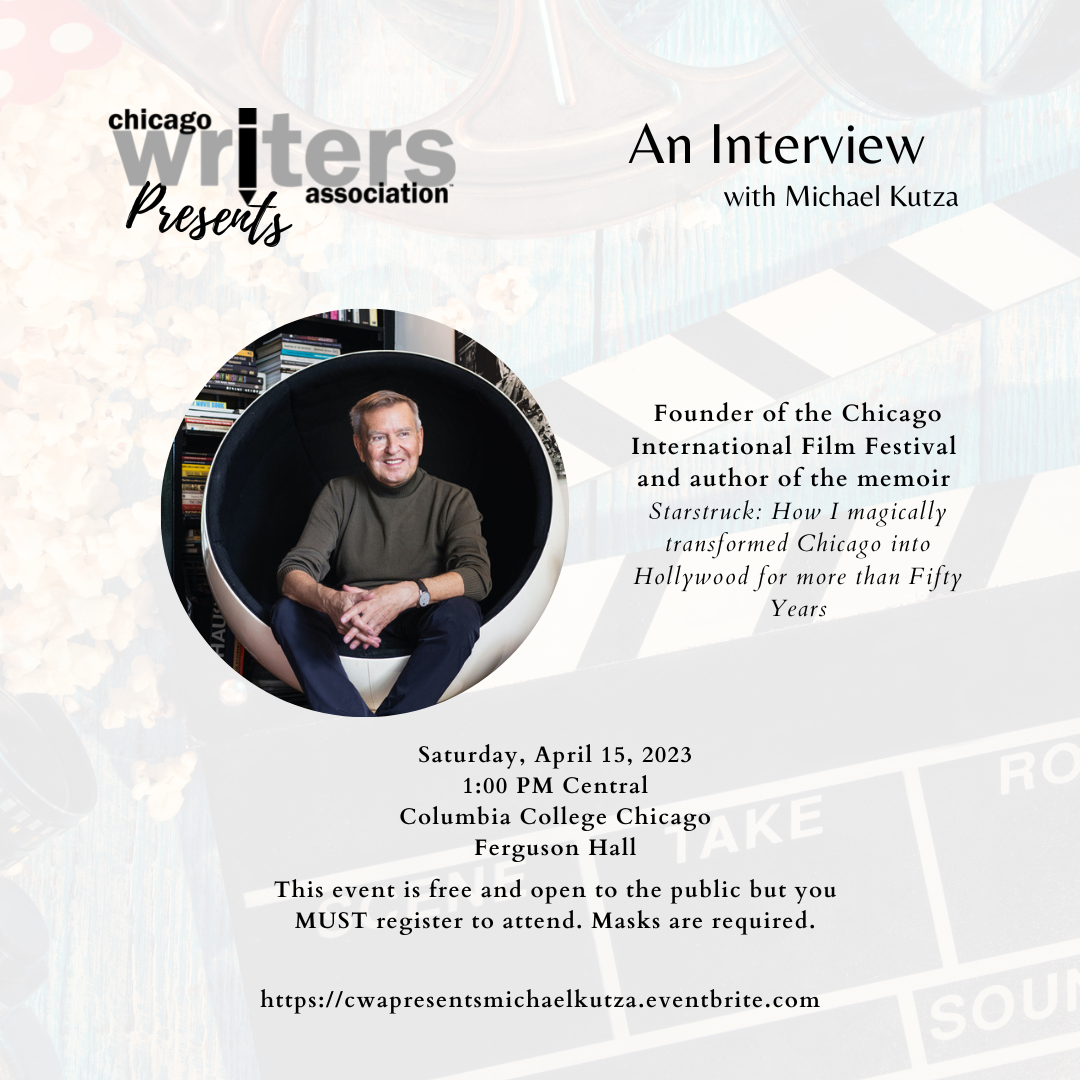 Join us for CWA Presents... an in-person conversation on Saturday, April 15, 2023, at 1:00 p.m.
CWA Presents host Sandra Colbert interviews the founder of the Chicago International Film Festival, Michael Kutza, about his memoir, "Starstruck: How I magically transformed Chicago into Hollywood for more than Fifty Years."
This event is FREE and open to the public, but you must register to attend.
Where: Columbia College, Ferguson Hall, 600 S. Michigan, Chicago, IL. Masks are required.