Listen to the Recording of CWA Presents… on March 18th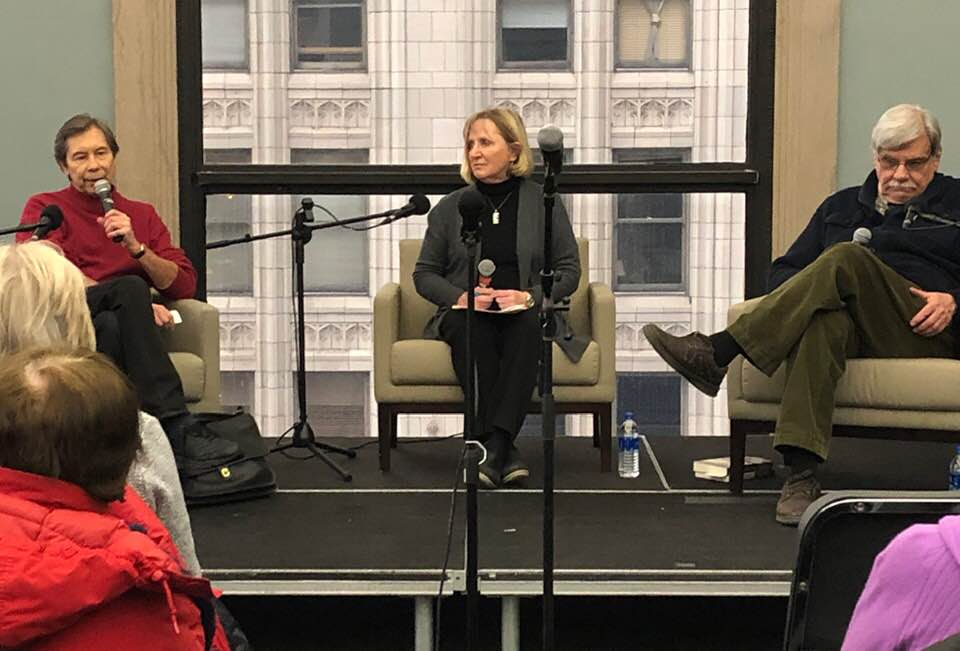 On February 17th, CWA hosted our first ever CWA Presents... event. The featured panelists were Dominic Pacyga and Stuart Dybek. Bob Francis of WBOM radio out of Rockford, Illinois was kind enough to record it for us. The show will air on March 18th at 7:00 AM, CST with a rebroadcast on Sunday, March 24th at 7:00 AM. To listen to the conversations that took place at this unforgettable event, go to wbom.playtheradio.com.
If you were fortunate enough to be there, this is your chance to hear it again.