6/11 - 6/12/2016: CWA @ Printers Row Lit Fest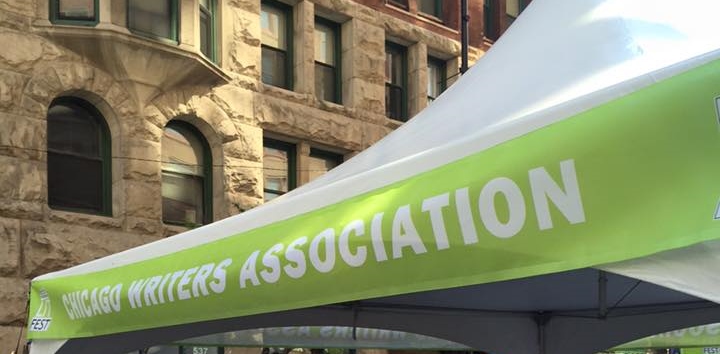 For the third consecutive year, the Chicago Writers Association will have its own tent at the Chicago Tribune Printers Row Lit Fest on June 11-12, 2016. Look for us under Tent A, at the entrance gate at W. Congress Parkway and S. Dearborn St. We will have 48 authors participating in what is considered to be the Midwest's largest outdoor literary festival.
Special guest authors: Saturday, 6/11 12-2 Steve Trout, former Chicago Cubs and White Sox pitcher, signing his new children's book, Loosey-Goosey Baseball.
Sunday, 6/12 Joe Klest, author of The Whole Truth: What did the Spotlight team of the Boston Globe fail to uncover about sexual abuse in America?
Catherine Lanigan, best-selling romance author of Romancing the Stone and Jewel of the Nile
Complete lineup of CWA authors (subject to change):
PRLF Schedule 2016 6/11 10-2 Suzanne Campbell Nicholas Hochstedler Libby Fischer Hellman Scott Kenemore Patricia Skalka Tabitha Fefee Jan English Leary Kristin Oakley Susan Anderson Nancy Sack Lisa Maggiore Molly Nechvetal
6/11 2-6 Jessica Cage KB Jensen Victoria Noe David Jay Collins Laura Quinn Karen Stockwell Sue Rovens Lisa Lilly Maggie Kast Debra Borys Libby Fischer Hellman Laura Enright
6/12 10-2 Lew Stonehouse Geralyn Magrady Karen DeWitt Donna M. Zadunajsky Gerald Souter Susan Bass Marcus Kathleen Eraci Lynn Sloan Robert Girardi W. Nikola-Lisa David W. Berner Donna Urbikas
6/12 2-6 David Steven Rappaport Lois Roelofs Carla Suson Janet Roberts Steve Bellinger James Drummond Jeffrey Westhoff Devon Nelson J. Steven Young Christine Rice Jo McEntee