Excerpt - So Costly A Sacrifice - Winner of the CWA Book of the Year Award for Indie Non-Fiction
By Mark Hutson
Preface
One Forgotten Fragment
It was a Sunday morning in October 2012, a day my wife and I were looking forward to simply because we had no plans on the calendar. It had been another exhausting spring and summer as we traveled from our home in Illinois to Massachusetts buying and selling antiques. The day was beautiful, with plenty of sunshine and a calm breeze that blew up from the south, perfect for a lazy drive on back roads. As we meandered through the countryside, reveling in our well-deserved day off, a yellow yard sign came into focus: AUCTION. So much for a day off. To an antique dealer, auctions are a merciless addiction. It took only a couple of words from my wife, Kristine: "Hey, Marco"—an affectionate nickname to appeal to my good side when there is about to be a request. I immediately knew what the request would be and what the remainder of the day had in store for us.
We parked in a nearby pasture alongside pickup trucks and trailers. Like so many small family farms, this one was rundown from lack of care. It had seen better days, when the "Greatest Generation" owners were in their prime and working the farm was their pride and joy. Now the farmstead, along with all their personal belongings, would be sold to the highest bidders, leaving, at day's end, few remnants of a generation gone by.
The auction drew a sizable crowd. Many in attendance were serious bidders, carefully inspecting items that could possibly warrant a flip of their bid card. Others were casual onlookers, possibly neighbors or friends, who strolled the overgrown pastures filled with once-useful implements, now aged by years of hot summer sun and cold winter nights. With little time before the auctioneer tapped his gavel, Kristine and I found ourselves in a crowd snaking through the giant weathered barn. Cobwebs were strewn across the corners of the hand-hewed rafters. Abandoned wooden stanchions, once used to keep dairy cows still while being milked, hung in place. As the sunlight streamed through the multipaned windows and bounced off the whitewashed walls, we caught a glimpse of something that appeared out of place in this old dairy barn. We shuffled our way past the crowd to get a closer look. It was a primitive cabinet with three full-width drawers, each adorned with decorative handles. Thin, wavy glass was inlaid in the top doors, giving a full view of the empty shelves. As we tugged on the bottom drawer, something rolled to the front. It looked like a flag. We carefully unfurled the delicate fabric.
It was rectangular, with a red border and a white background, and there was a blue star in the center. As a veteran, I sensed it had a connection to military service, but I didn't know how symbolic this frail piece of cloth actually was. My first thought was to alert the auctioneer. Surely it must have been misplaced. But as I gazed around, I was sobered by the realization that everything I saw was unwanted. Every slice of this family's history was for sale and this flag was just one small forgotten fragment. It didn't seem right.
That's when I made a pledge to do all I could to make sure this flag was not relegated to a place of obscurity. With the same care we took unfurling it, we rolled the flag back up. Not wanting anyone else to discover our treasure, we placed it back where we found it and pushed the drawer closed.
The day had grown long. When the auctioneer finally arrived at the piece we coveted, we hoped the other bidders had already spent their budgets, leaving our piece ripe for the picking. But that wasn't the case. Faces we hadn't seen all day came out of every nook of the old barn. Our competition surrounded us. To this day I don't recall what our winning bid was, and maybe that is a good case of memory block. What I do remember is that the cabinet wasn't a bargain. By every measure, in spite of my being a seasoned antique dealer and auction junkie, I overpaid. But once the auctioneer acknowledged our purchase with a tip of his Stetson, that did not concern me. What truly mattered was tucked in the bottom drawer, out of sight.
Back at home, as I removed the service flag from the cabinet, I had no idea it would change my life in a dramatic way. Now, with this flag in my possession, my next order of business was to discover its full meaning.
I searched the internet for "blue star on a rectangular flag" and it turned up pages of explanations and pictures, some closely resembling the flag I held. It was called a service flag. I learned that it represented a home-front tradition born out of one of the most catastrophic and least remembered events of the nineteenth century: the First World War.
Beginning in 1914 and for almost three years, war raged in Europe while America maintained a position of neutrality. But in April of 1917, the winds of war changed and the United States entered World War I.
In East Cleveland, Ohio, that very same year, Robert Queisser, a retired army captain who'd served with the Fifth Ohio Infantry, came up with an idea that rapidly swept across the nation. He designed a flag with a red border around a white background and a blue star sewn in the center for each family member serving in the military. The service flag came into being simply as a way for Queisser to honor his own two sons, who were serving during World War I. It caught on as a way for all military families to publicly display an expression of enormous pride. Constructed from materials ranging from cotton to silk to felt, blue-star service flags could be purchased at five-and-dime stores, but more often were made at home by the mothers and wives of the soldiers fighting in France.
Service flags were not only displayed in the windows of homes. Much larger ones were soon seen hanging from flagpoles and rafters in towns, cities, universities, and places of worship. Many measured more than thirty feet high and displayed hundreds and even thousands of stars representing residents, students, employees, or parishioners. Native Americans on the Fort Berthold Indian Reservation in North Dakota had their own flag. In the Second World War, the Topaz Internment Camp in Utah, where over eight thousand Japanese Americans were confined, had a service flag representing the nearly five hundred soldiers from Topaz who served in the armed forces.
***
As blue-star service flags were seen hung in greater numbers, I discovered there was another star of a different color. This star had a much more somber meaning. Although Robert Queisser had invented the blue-star service flag, he was not responsible for the addition of the gold star. That came about the following year.
In 1918, casualty lists of American soldiers began to fill page after page in national and local newspapers. The bloody harvest that President Wilson had feared from the outset was becoming a reality. During that sad spring, as more and more women began appearing in black mourning dress, Mrs. Caroline Seamen Read of New York wrote to President Wilson. She had lost her husband William and wrote on behalf of all the wives and mothers who had lost loved ones:
I must urgently beg of you, Mr. President, to speak now to the tense American motherhood your personal message of courage and understanding that patriotism means such exalted living that dying is not the harder part. Could we be awarded by our president, commander in chief of our men, a badge of honor to wear showing only the gold star of our man gladly dedicated to his country's service in the Great Cause?
Only four days later in Union, South Carolina, an article appeared in the local newspaper, the Union Progress, where again, reference was made to the gold star:
What could be more appropriate or expressive than a gold star, representing as it would, earth's most precious treasure, the purest of substances from which all the dross of the world had been refined, the symbol of fame and immortality as the stars that shine forever and ever? The wearing of a small gold star, or stars as the case might be, would be a far more beautiful reminder of the life that has been given as a sacrifice in the struggle to maintain Liberty, Justice, and Truth throughout the world.
President Wilson sent the letter from Mrs. Read to Dr. Anna Howard Shaw, chair of the Women's Committee of the Council of National Defense, along with the following:
The enclosed beautiful and touching letter will speak for itself. My present judgement is that it would not be wise for me to make any public utterance in this delicate matter, because I would inevitably seem to be conveying a warning that mourning might presently become universal amongst us. It has occurred to me, therefore, that your own committee might think it timely and wise to give us some advice to the women of the country with regard to mourning. It may be that service badges, upon which the blue stars might upon the occurrence of a death be changed into stars of gold, would be a beautiful and significant substitute for mourning.
With the agreement of her committee, Dr. Shaw responded to the president:
I submitted the matter at yesterday's conference with the result that the committee voted to recommend a three-inch black band, upon which a gilt gold star may be placed for each member of the family whose life is lost in the service, and that the band shall be worn on the left arm.
President Wilson quickly endorsed the idea and newspapers across the nation published the committee's recommendation to wear the black armband as an alternative to mourning dress. But even with the approval from both the president and the women's committee, the armband was met with little public enthusiasm. Their proposal did, however, establish the gold star as the symbol of ultimate loss, and it was incorporated into the service-flag tradition. Now a gold star would be sewn over the blue star when a loved one was lost.
The service-flag tradition continued through World War II, and by 1944, with over twelve million men and women serving in the military, the service flag with both blue and gold stars was the second most displayed flag in the country. Only the American flag was flown with more popularity.
Since the day I discovered that hidden service flag at the auction, my interest in this tradition has grown by leaps and bounds. I began purchasing them at every opportunity. Soon service flags of all sizes, from auctions, pickers, flea markets, military collectors, and the internet, filled our home. The flags were more than just rectangular pieces of satin, silk, or cotton. At one time each star on the service flag represented a name, a face, a family, and a story. Every time we added a service flag to our collection, I not only felt a piece of history was being preserved, but knew there was an untold story behind the stars that needed to be shared. Uncovering and telling those stories became my mission.
In 2014, with our newly adopted motto, "For every star there is a story," and our trailer fully loaded with our service-flag display, my wife and I journeyed to venues across the country. In small towns and large cities, libraries, museums, legion halls, and churches, with the flags as our backdrop, we began to share the history of the service flag and the stories of the names behind the stars.
Among the items in our display was an original World War II poster honoring the five Sullivan brothers from Waterloo, Iowa, who served aboard the USS Juneau. In 1942, the first full year of America's engagement in the war, Juneau was torpedoed by the Japanese submarine I-26 during the naval battle of Guadalcanal. It was a direct hit, and within seconds the cruiser had disappeared from the water's surface. Of the 697 crew members, only ten men survived, none with the last name of Sullivan.
The fate of the Sullivan brothers is one of the most epic stories of sacrifice in military history, and one of my favorite to tell. In order to do it justice, I wanted to fill it out with more details. Late one night as I searched online for additional information about the Sullivans, an unfamiliar name came up: the Borgstroms. They too had made an enormous sacrifice in World War II, but I had never heard of them. Unlike the Sullivans, there were no feature films about the Borgstroms. There were no posters dedicated to them, and a book about the Borgstrom brothers had never been written.
This astounded me because the Borgstroms from Thatcher, Utah, were the only four-gold-star family of World War II. Only the Sullivans could claim more stars, and not since the Civil War has any family in American history sacrificed more than either of these two.
How could a story of such colossal sacrifice exist in complete silence? Did anyone know of the Borgstroms or the loss they had endured in the defense of our nation? Could I be one of the few uninformed citizens who didn't? I considered this complete lack of awareness not just an oversight but a missing patch in our nation's quilt of heroic stories.
As Kristine and I continued to hold service-flag events, I began to ask our audiences two questions. First, I asked how many in attendance had heard of the Sullivan brothers or at least knew their names? There was never a shortage of hands raised; some guests even looked as though I had insulted their knowledge of American history. Then came my follow-up question: Had anyone heard of the Borgstroms, the family who lost four of five sons who served in World War II? This question drew puzzled looks and raised eyebrows. No hands were raised. As it turned out, I was not in the minority. Their reaction when hearing the Borgstrom name was no different than mine when I'd first read it. This was a problem that needed to be addressed. But how? And by whom?
I started with the only information I had: the Borgstrom family lived in a small farming community in northern Utah, and once upon a time, in their front window, hung a service flag with five stars.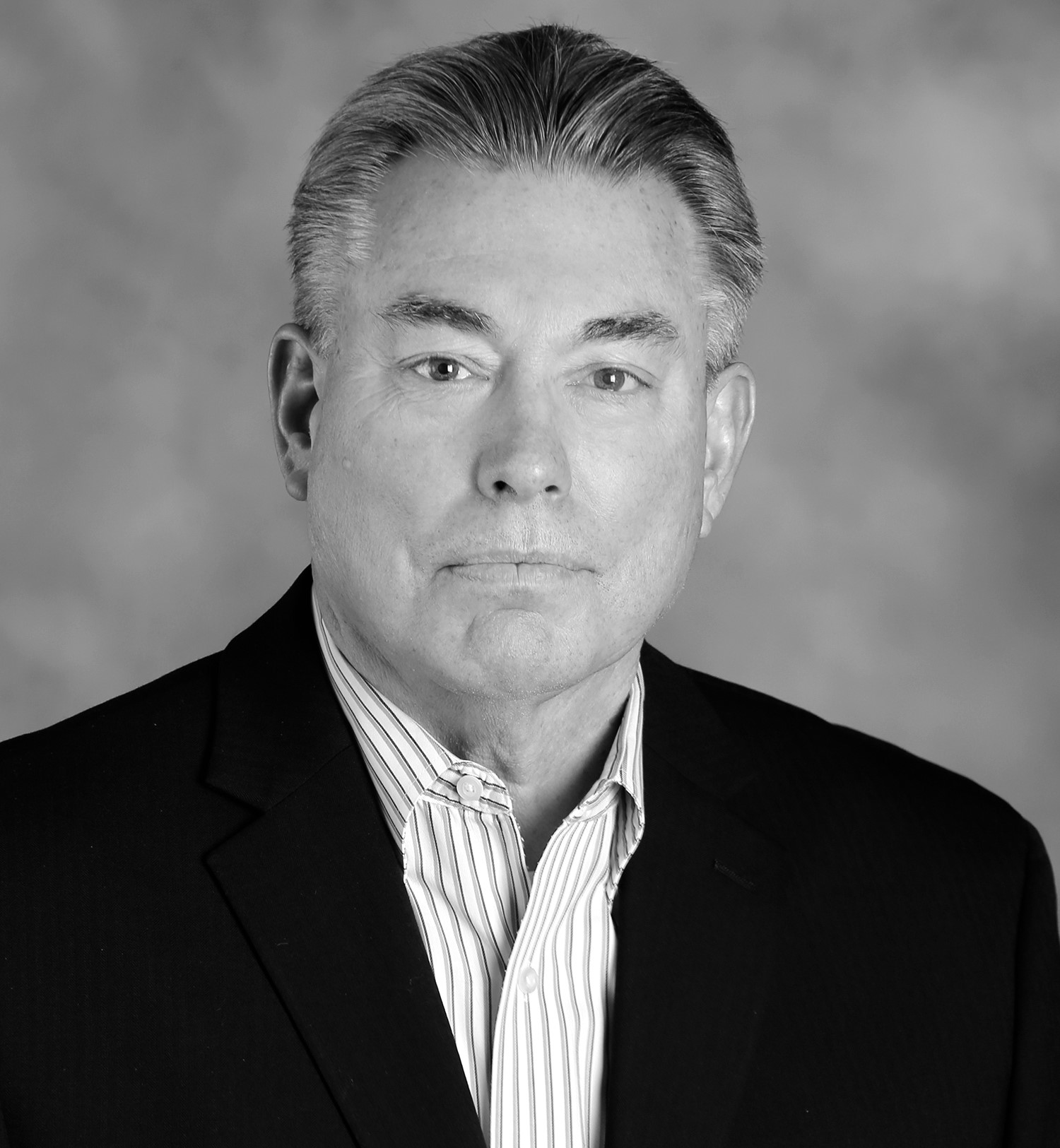 Write City Magazine is currently closed for submissions. See submission guidelines for further information.