A Man Was Here, Weigh Day, How to Recite a Poem
By Carol Coven Grannick
A MAN WAS HERE
A gentle man checks graves in Chicago.
I don't know him
but I believe he moves softly, stepping
with worn shoes many times polished,
through gravestones flat and raised,
washed by weather and years
I want to believe he gathers
information with pad and pencil,
a soft rag in his hand slightly damp
for shooing dust from the stones.
My grandpa is buried in this quiet place,
and this man, moving softly,
re-attached the photo on his grave
and never asked for thanks.
But he moved here, through the gravestones,
his many-times polished shoes and he,
sacred as his steps.
WEIGH DAY
In the nineteen fifties
my teacher did nothing
about the laughter
when they forced me to step up.
It's not as if
I began the school day
with loving my body.
But until that day
it was at least a hate
wrapped in layers
of private shame.
It did not
make me a writer.
But it did
give me a subject.
HOW TO RECITE A POEM
Pronounce the words with kindness.
Lift your voice so the world will hear.
Kiss each sound
so the poem will know it's loved.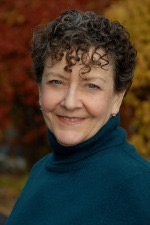 Write City Magazine is currently open for submissions. See submission guidelines for further information.